co-dream:
happenings of a home
P L A Y
P L A Y
P L A Y
P L A Y
P L A Y
P L A Y
P L A Y
P L A Y
P L A Y
P L A Y
P L A Y
P L A Y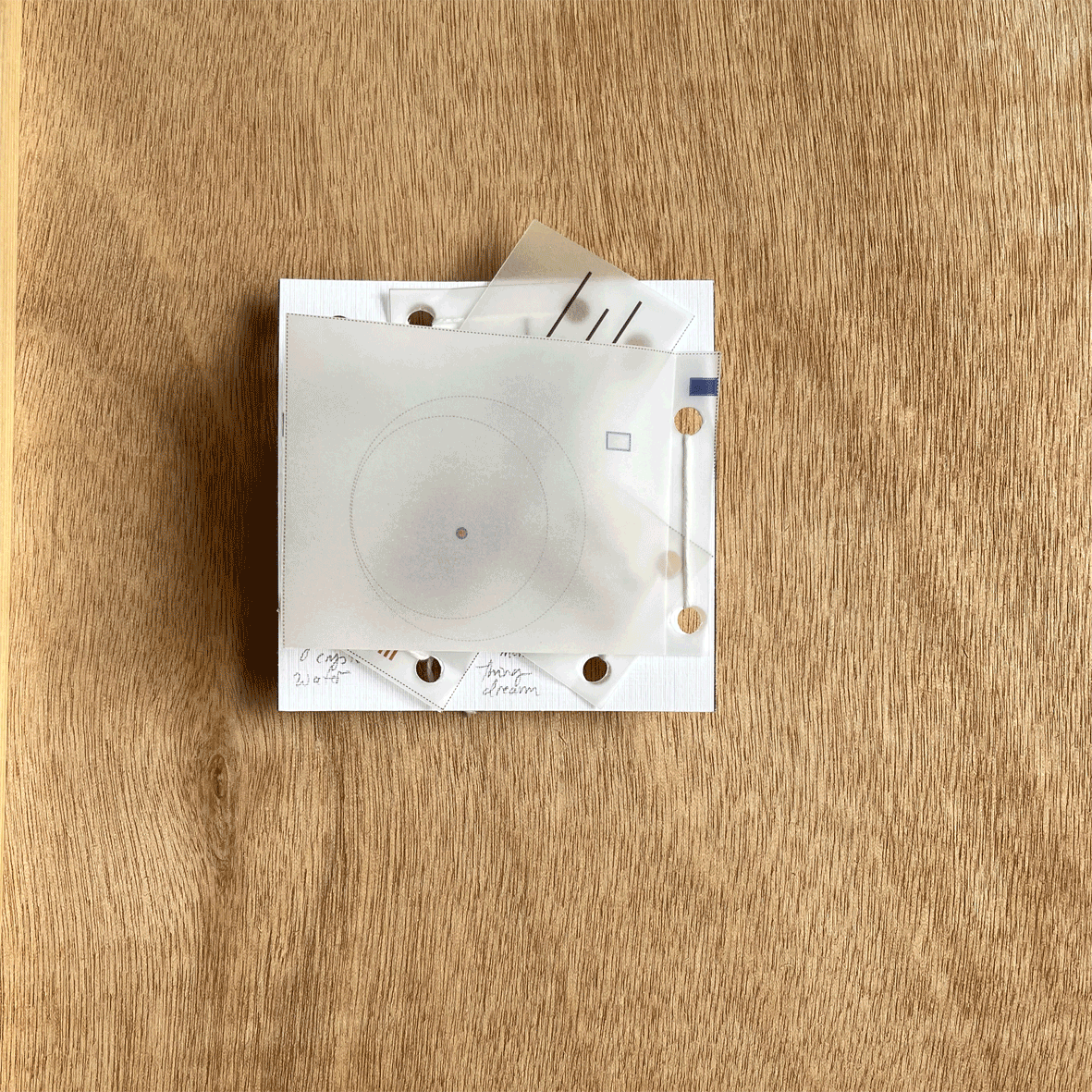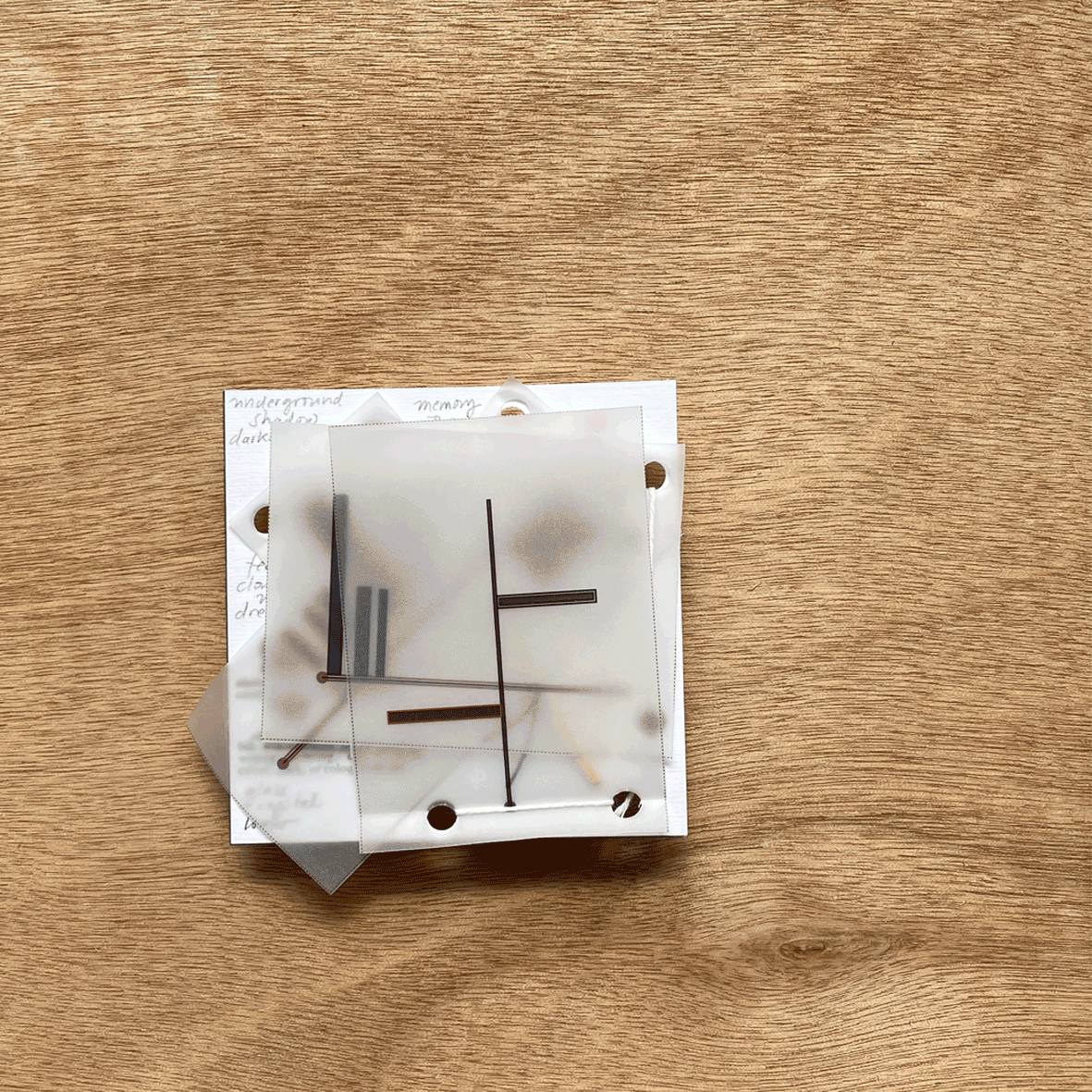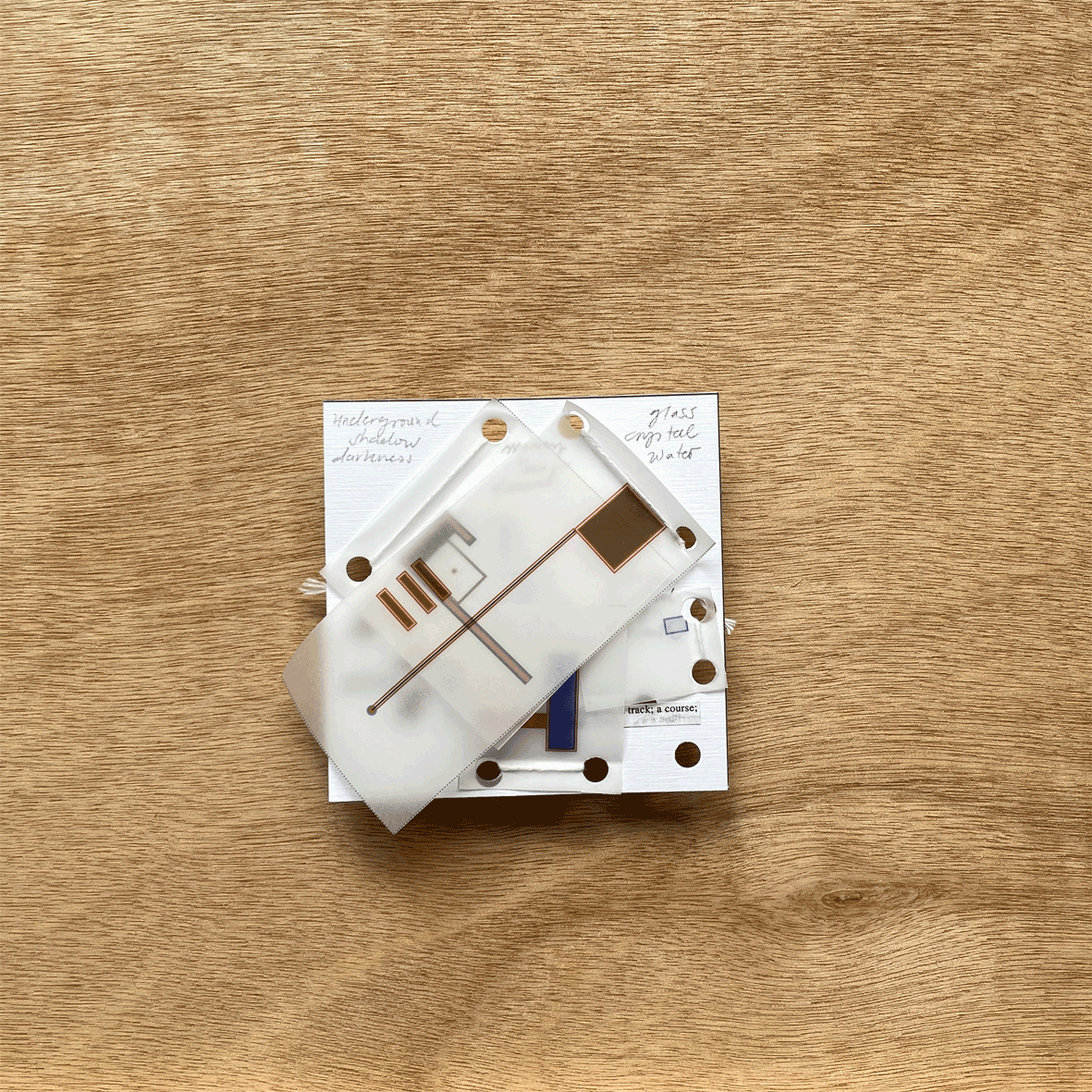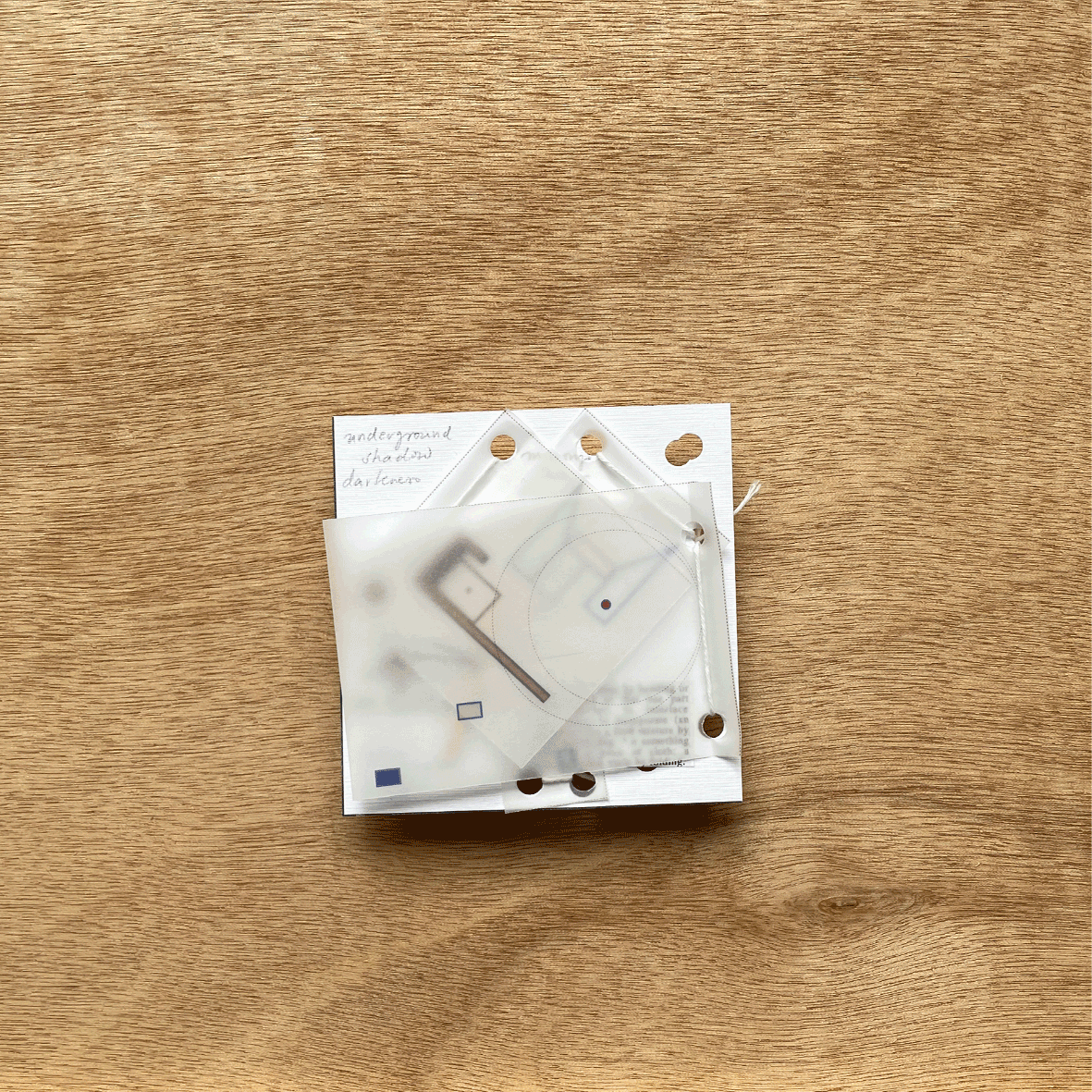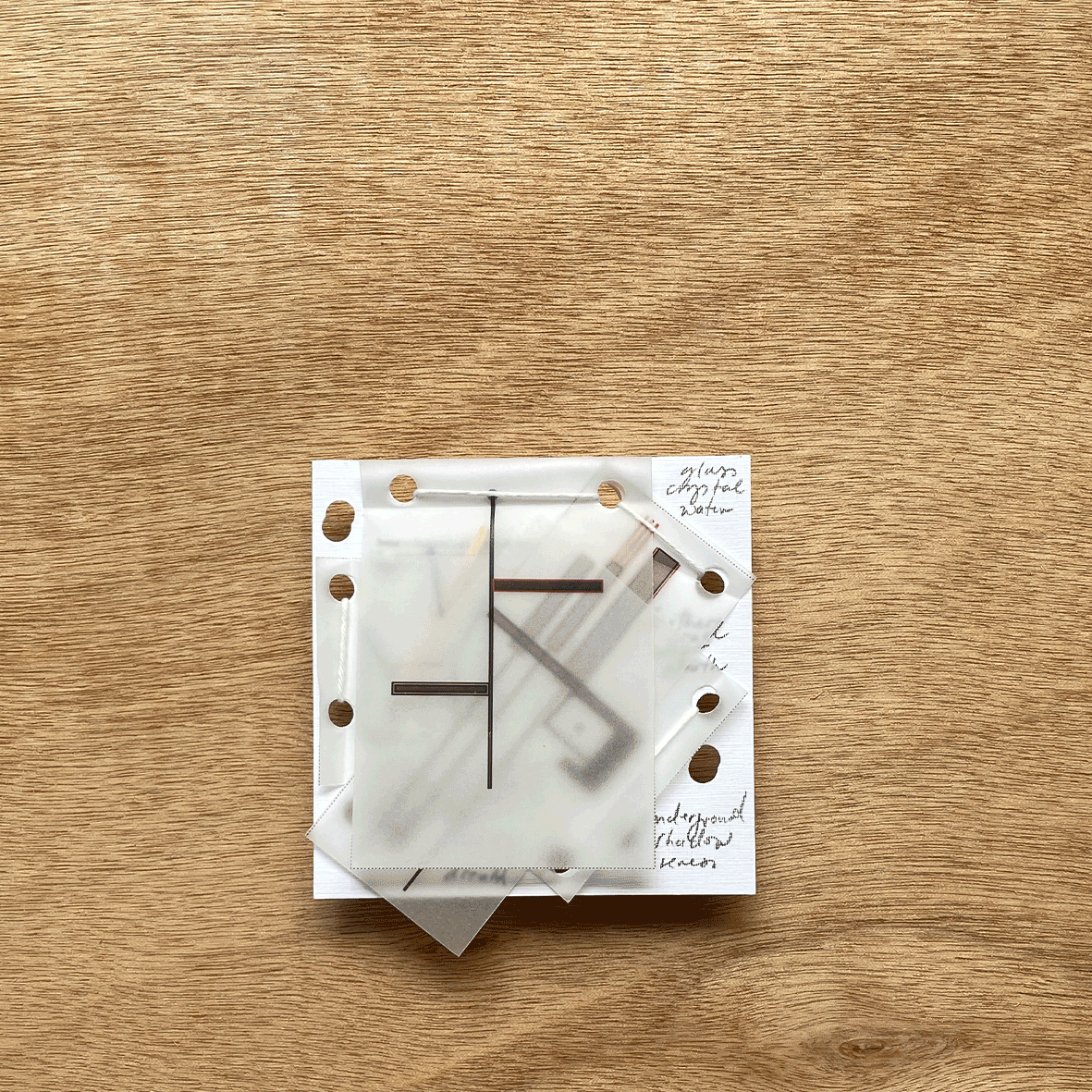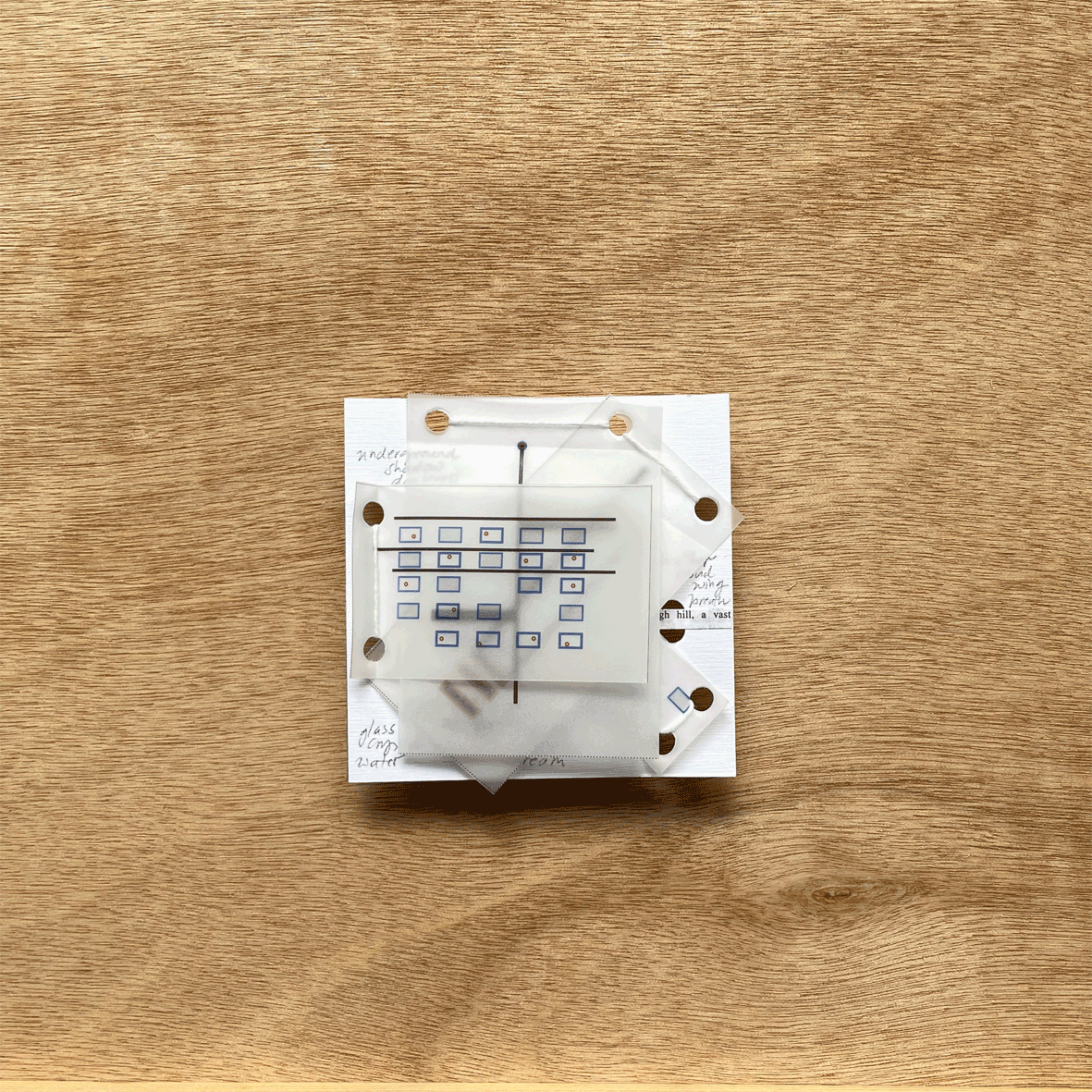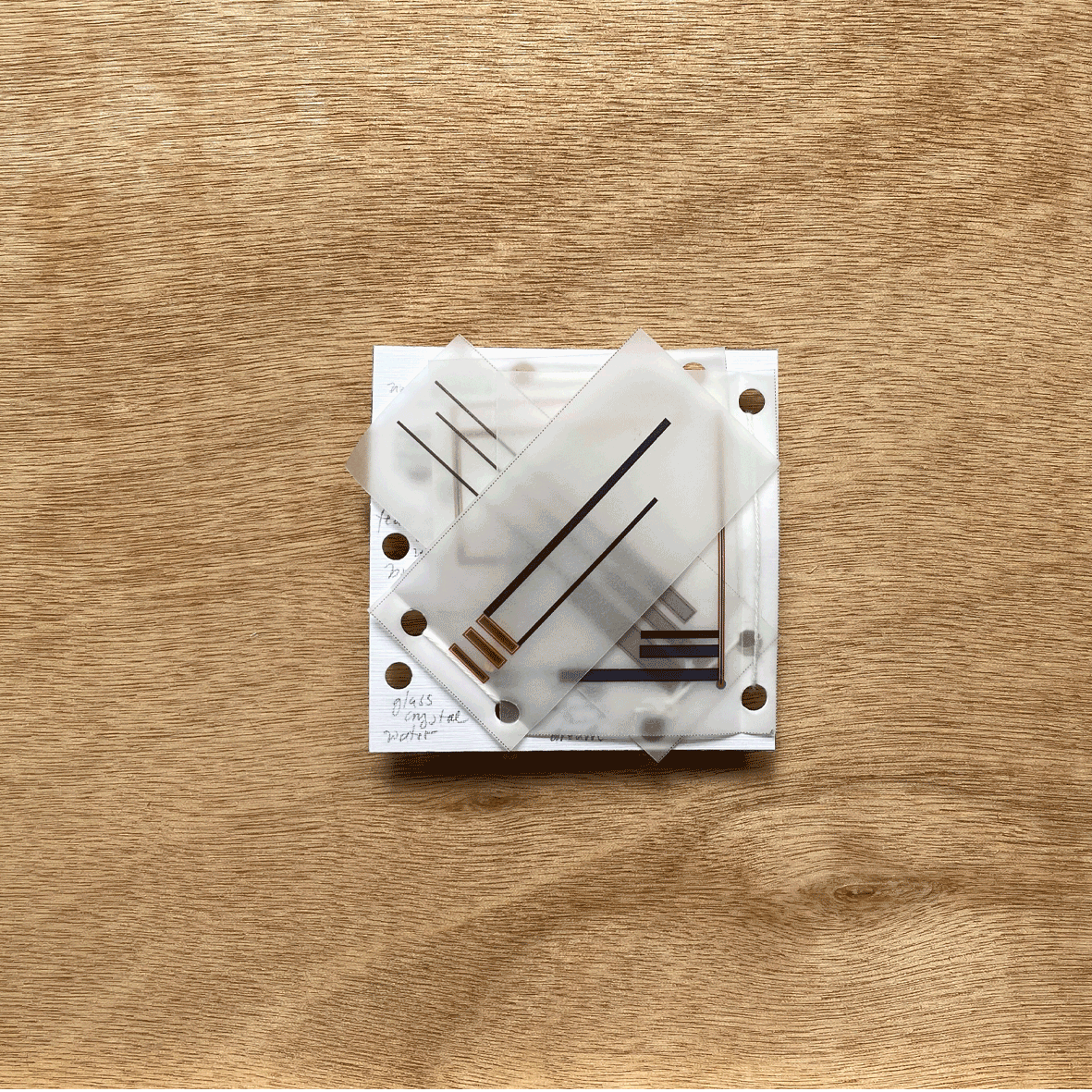 June 24th, 2021, Thursday
Future of Residential Living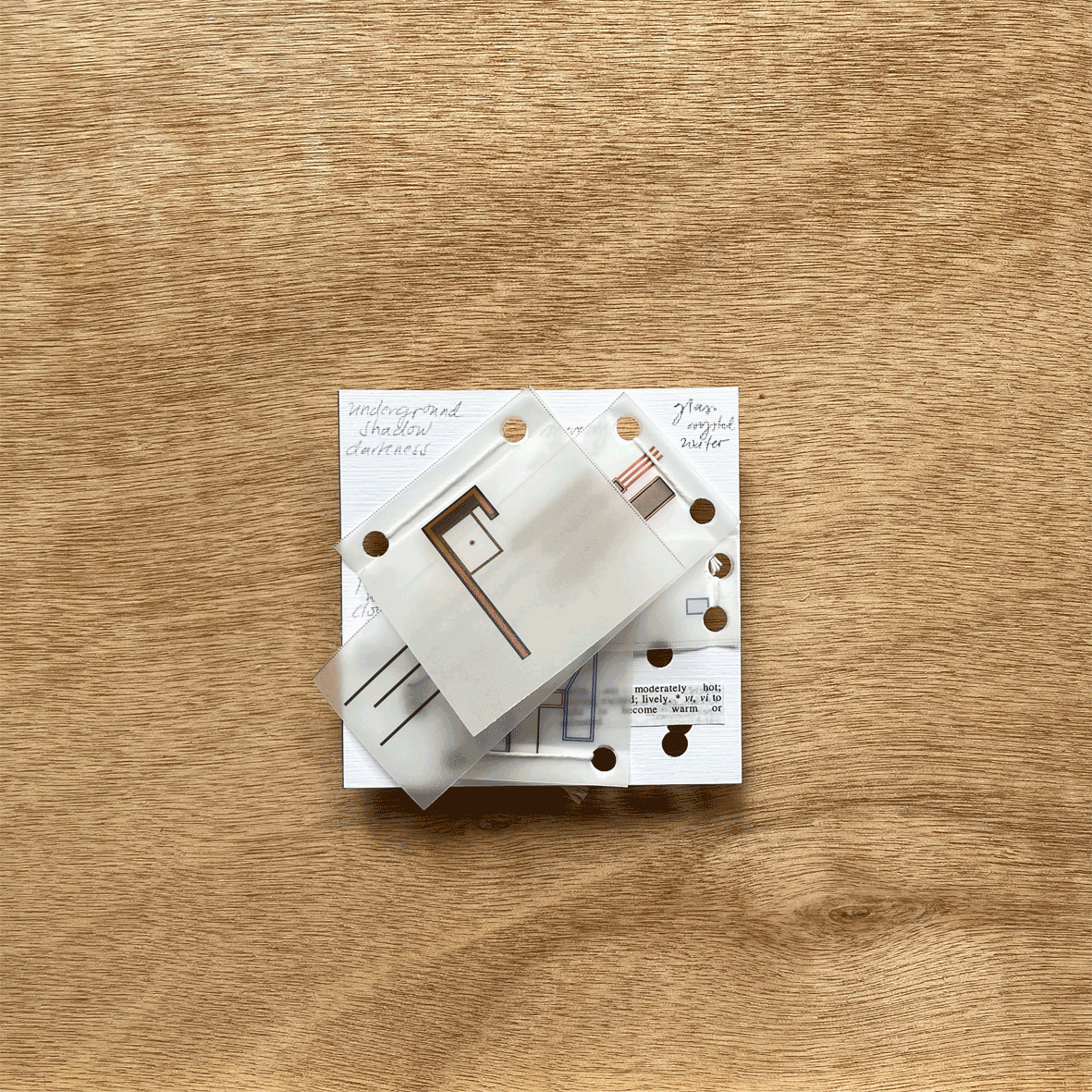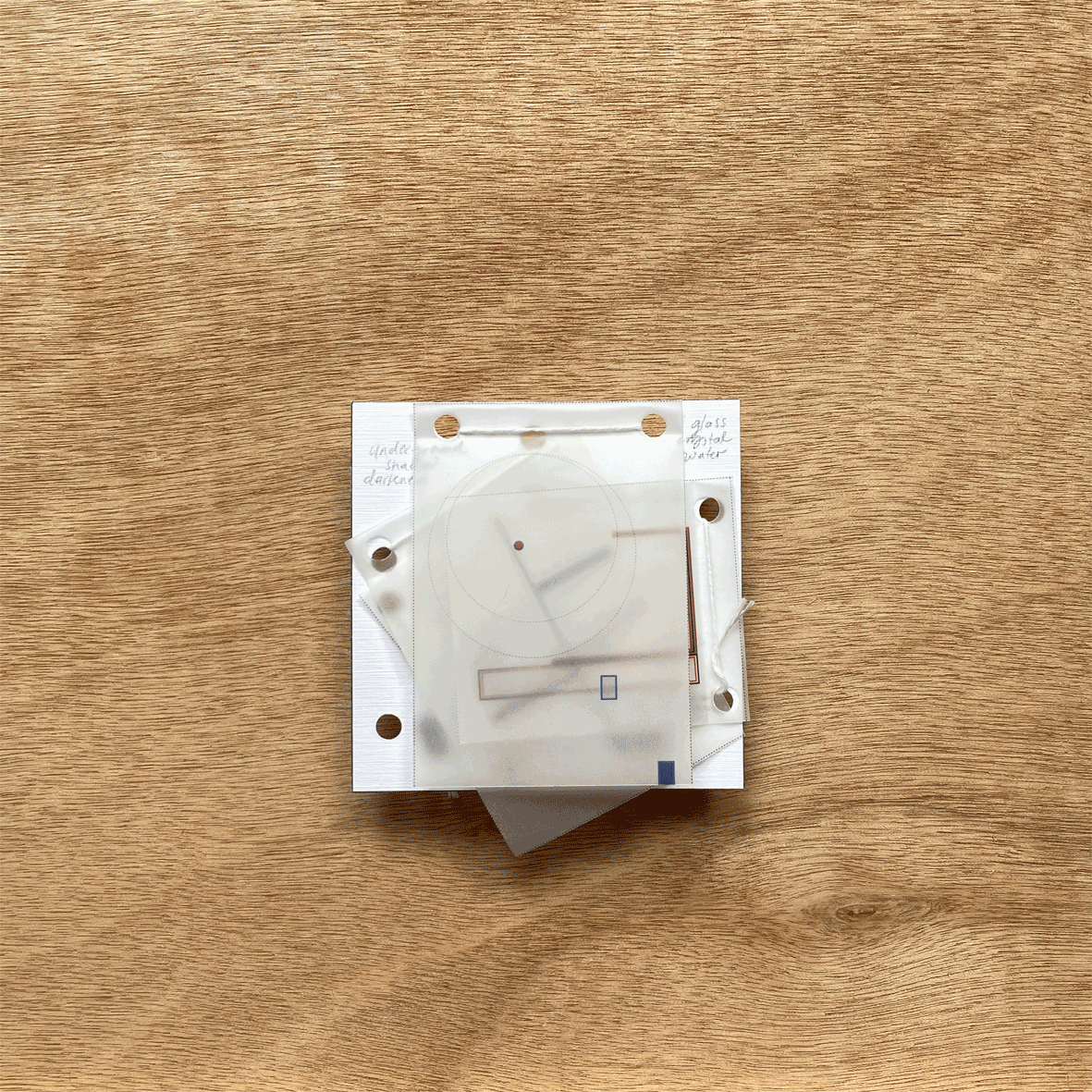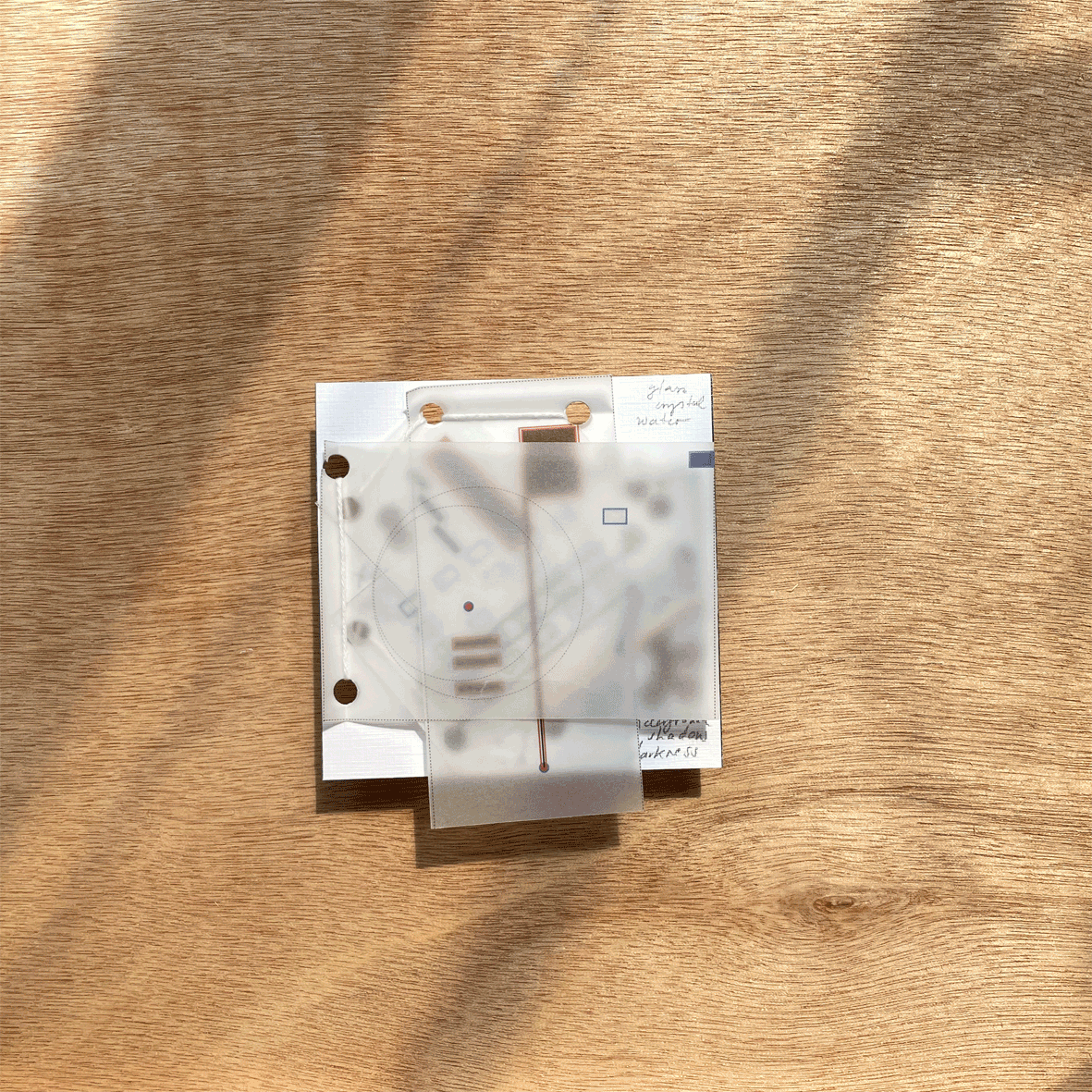 process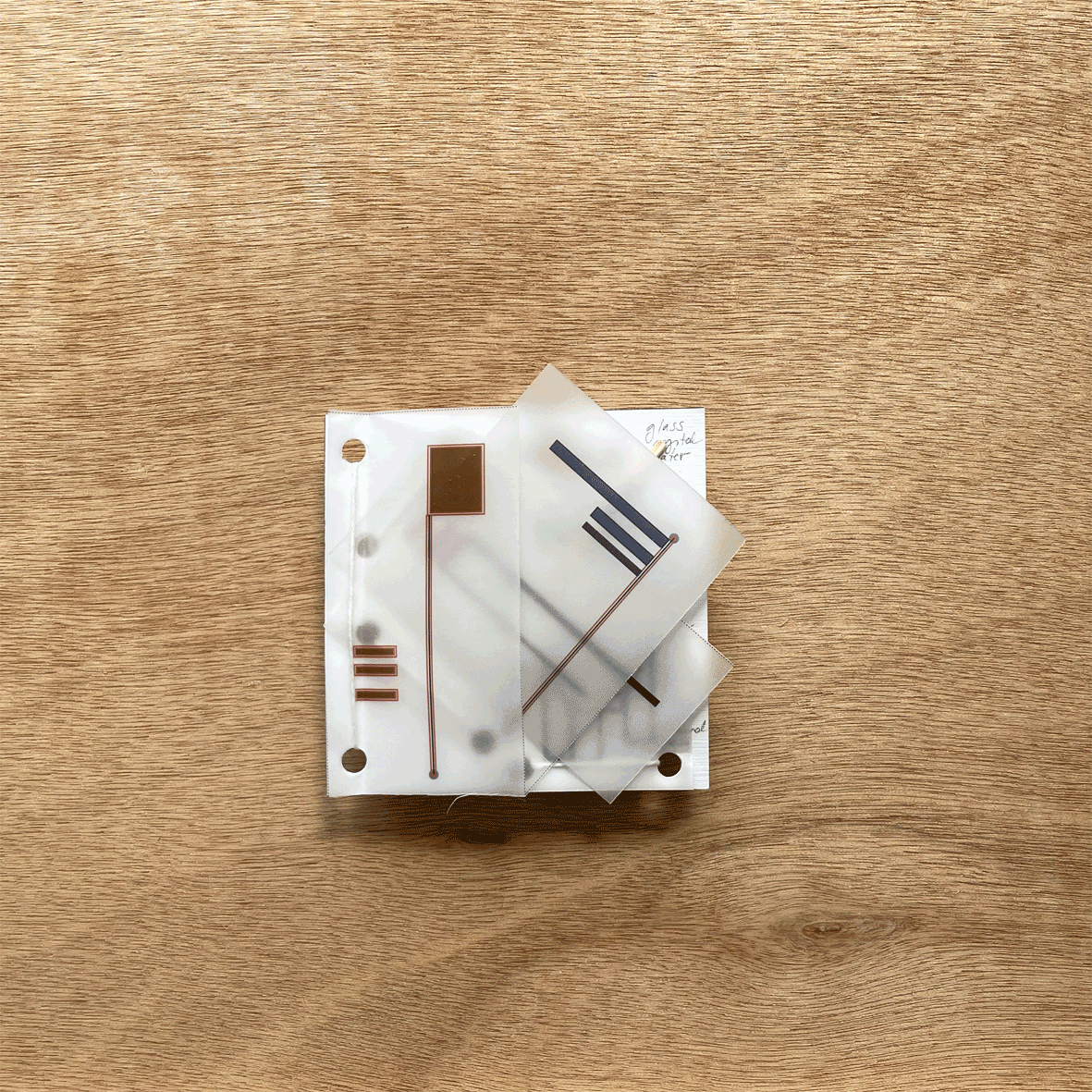 team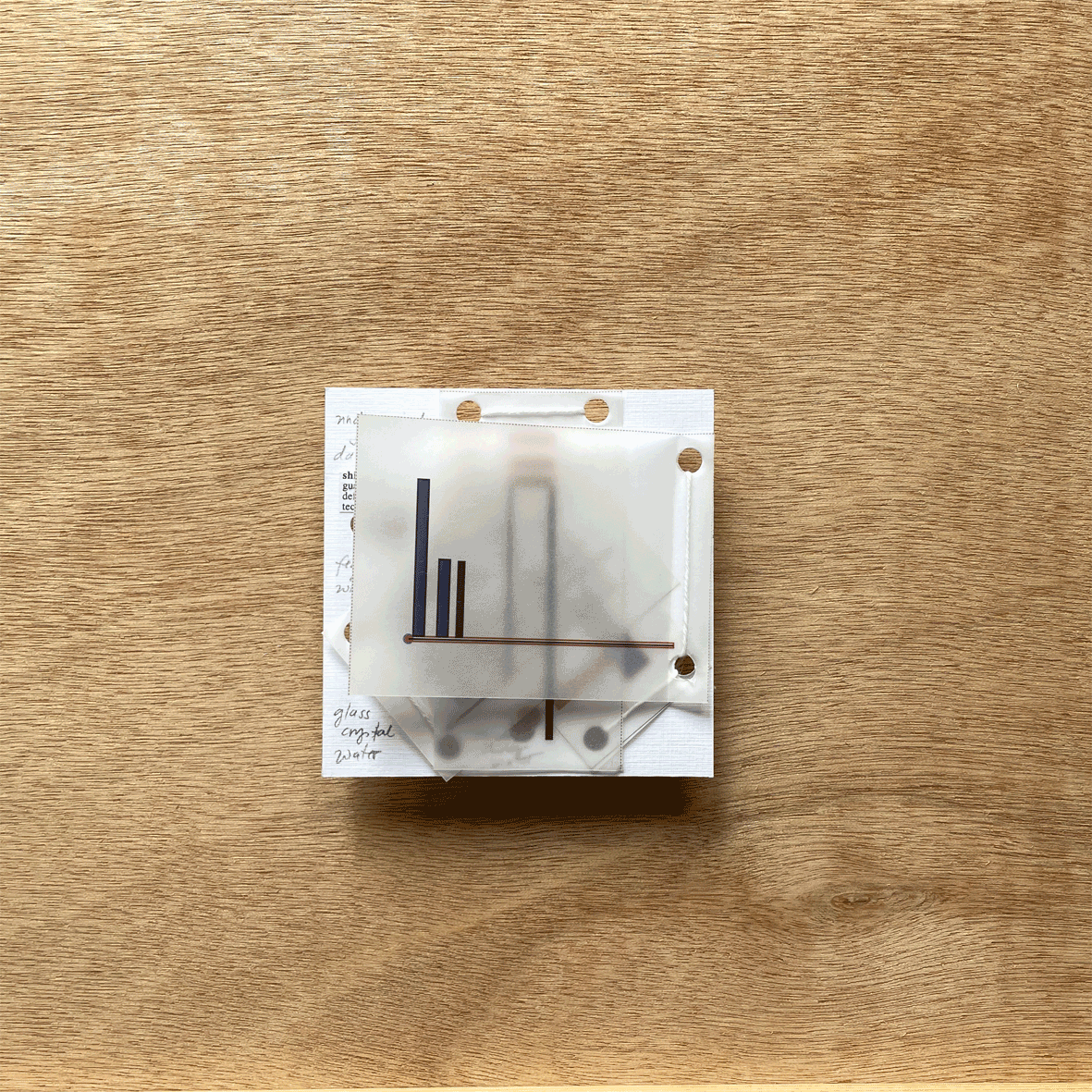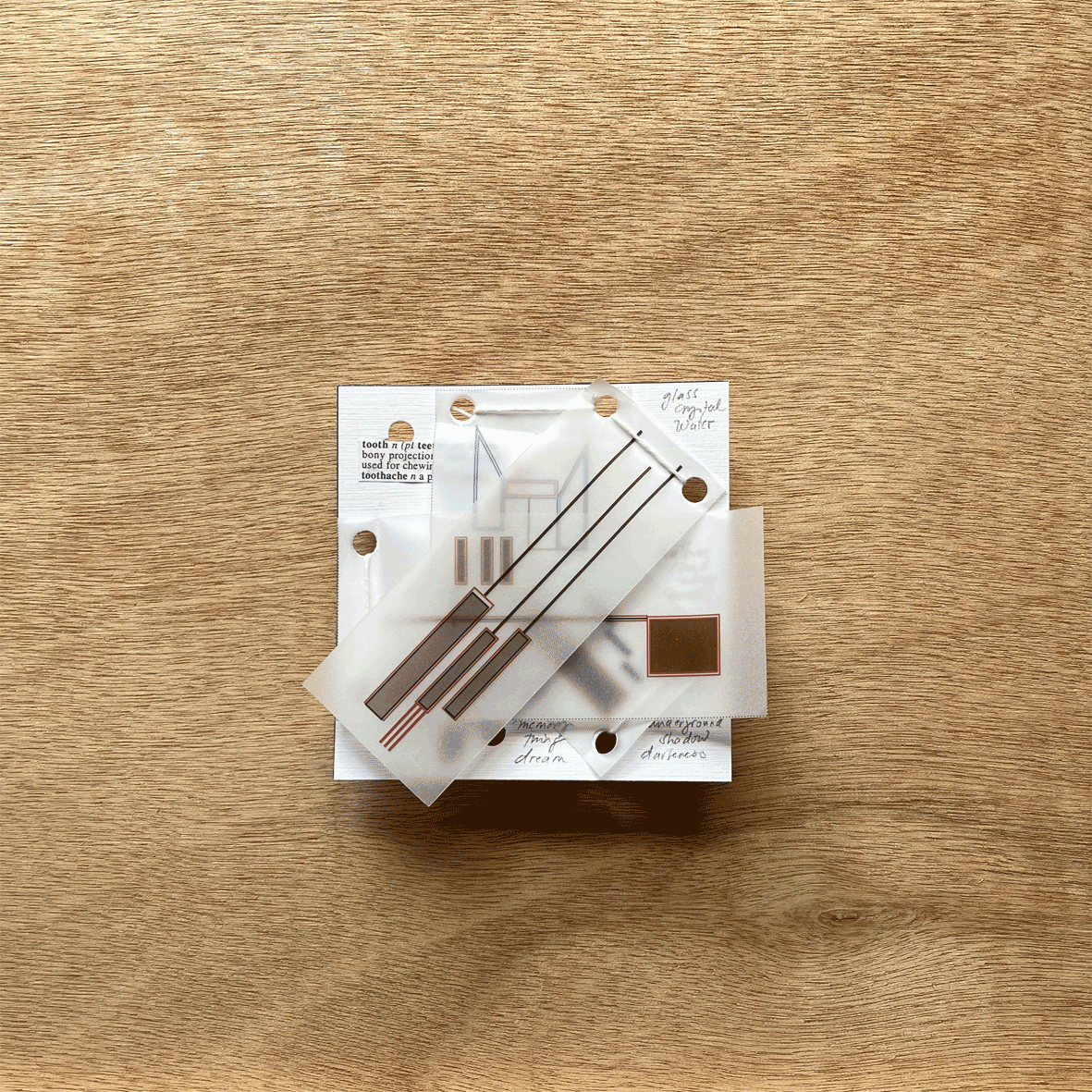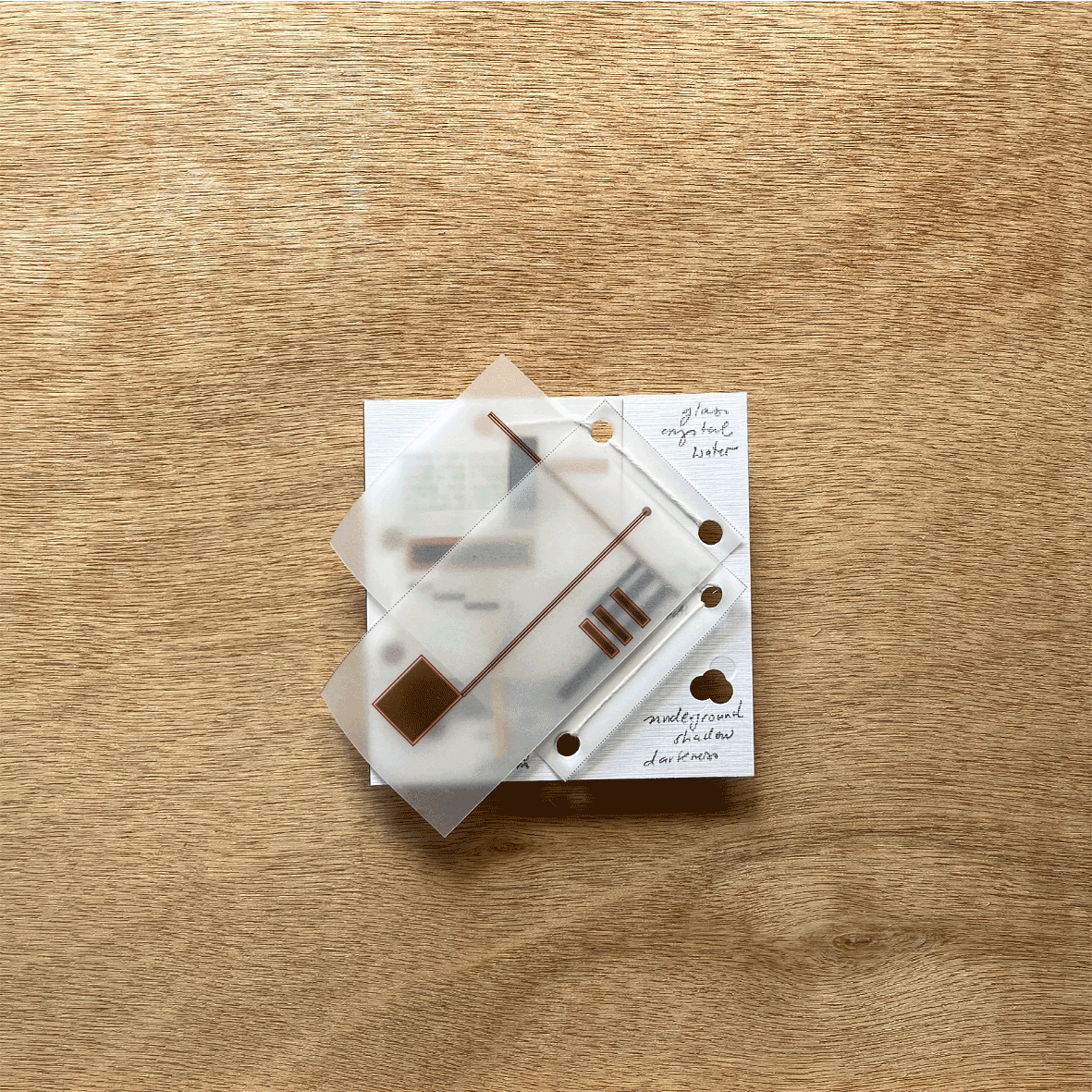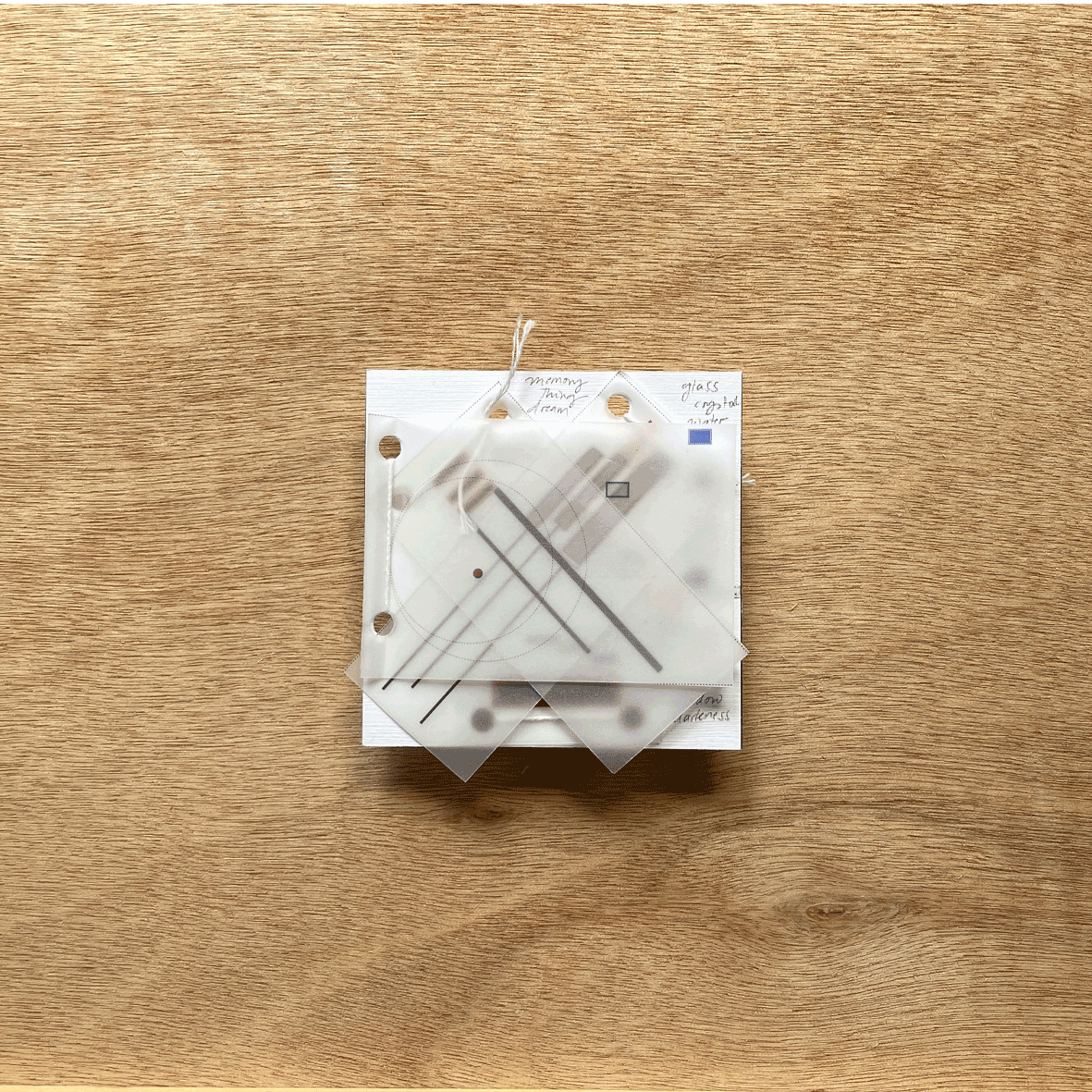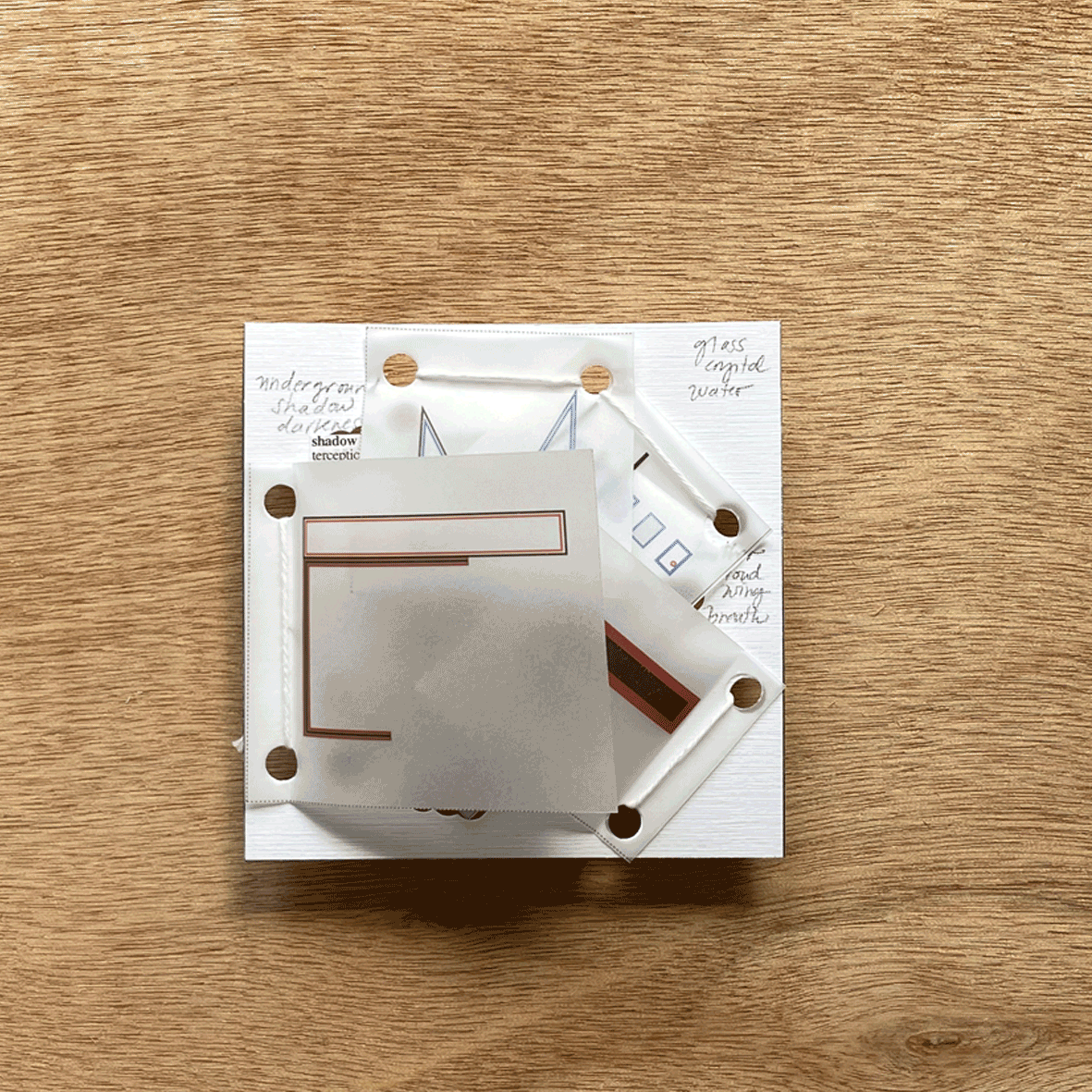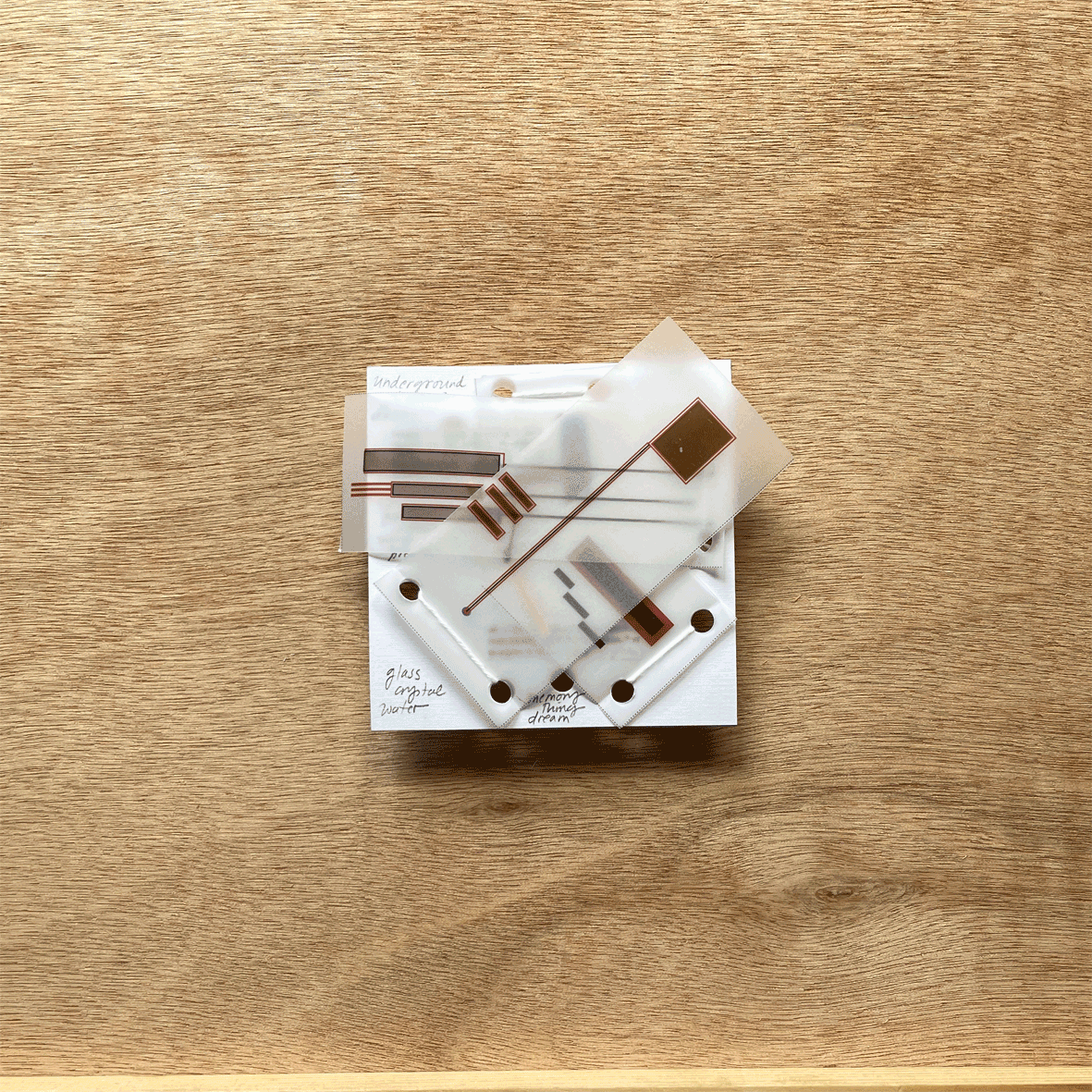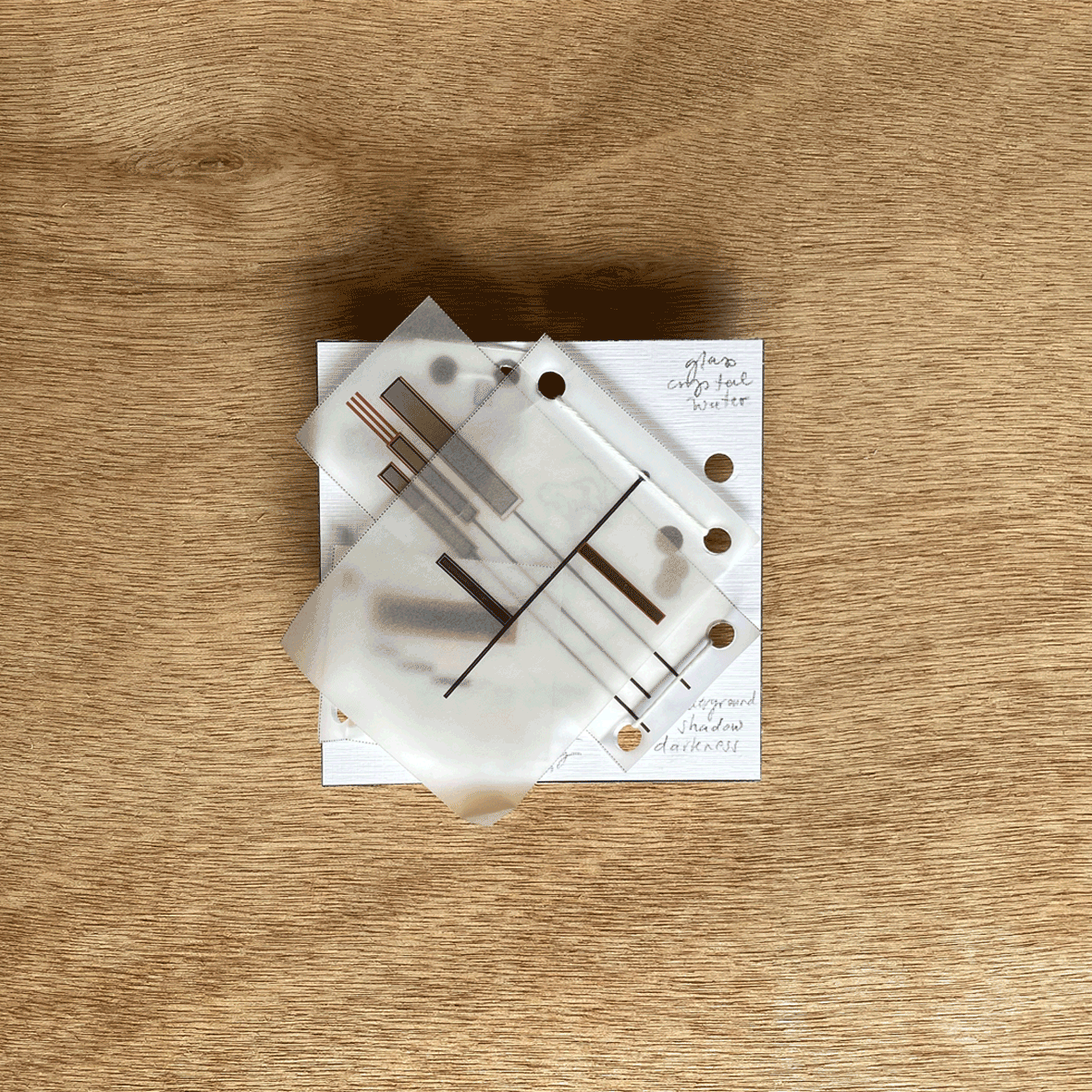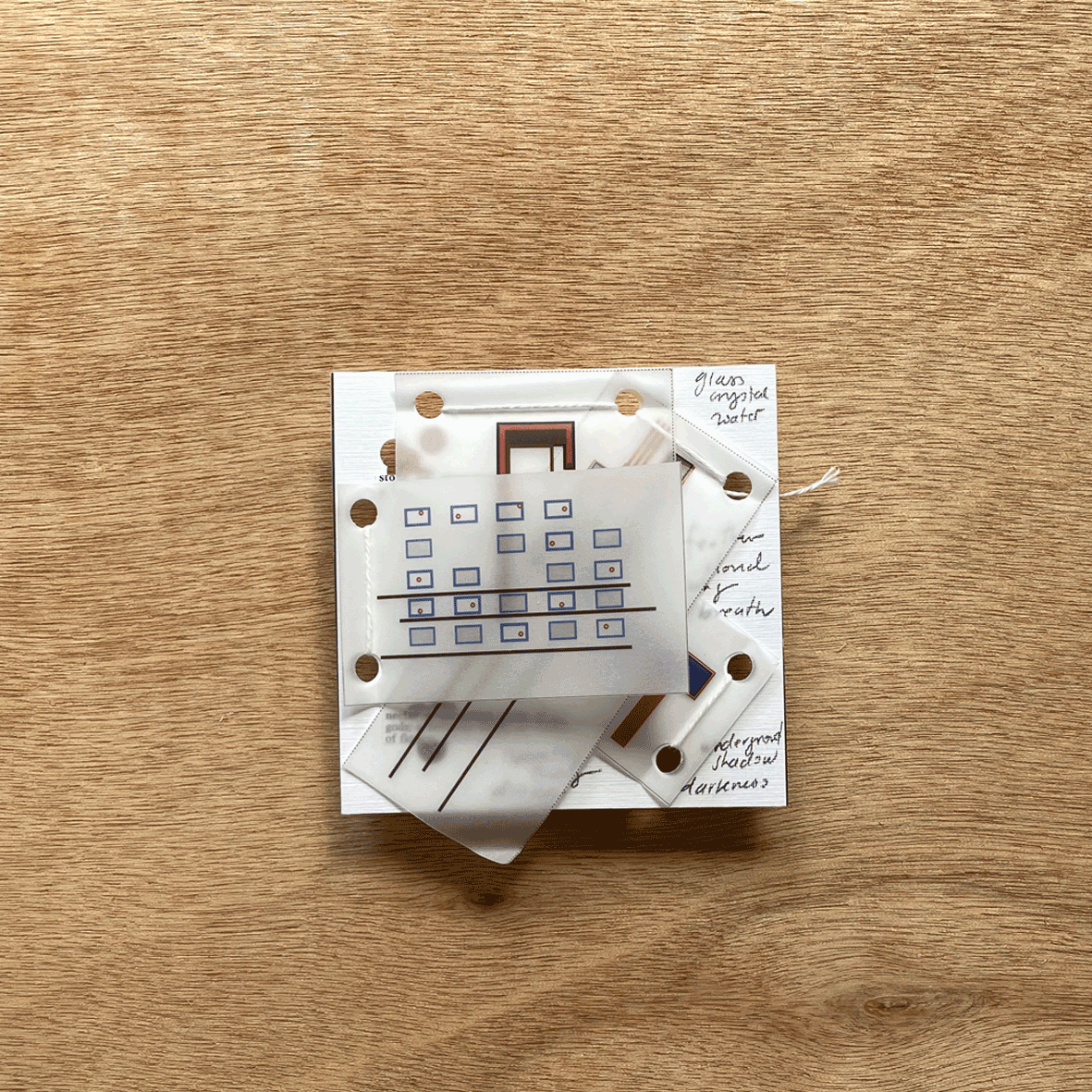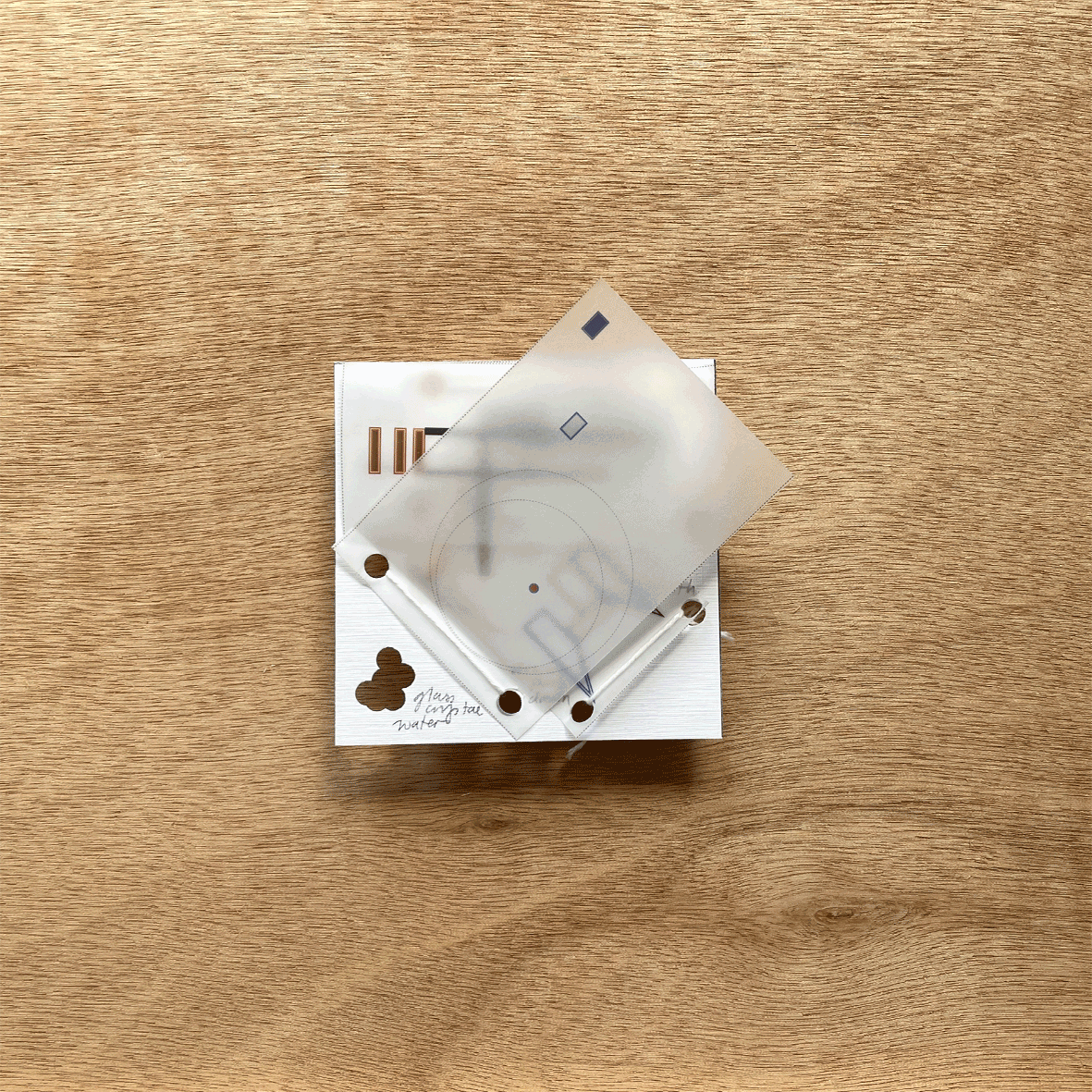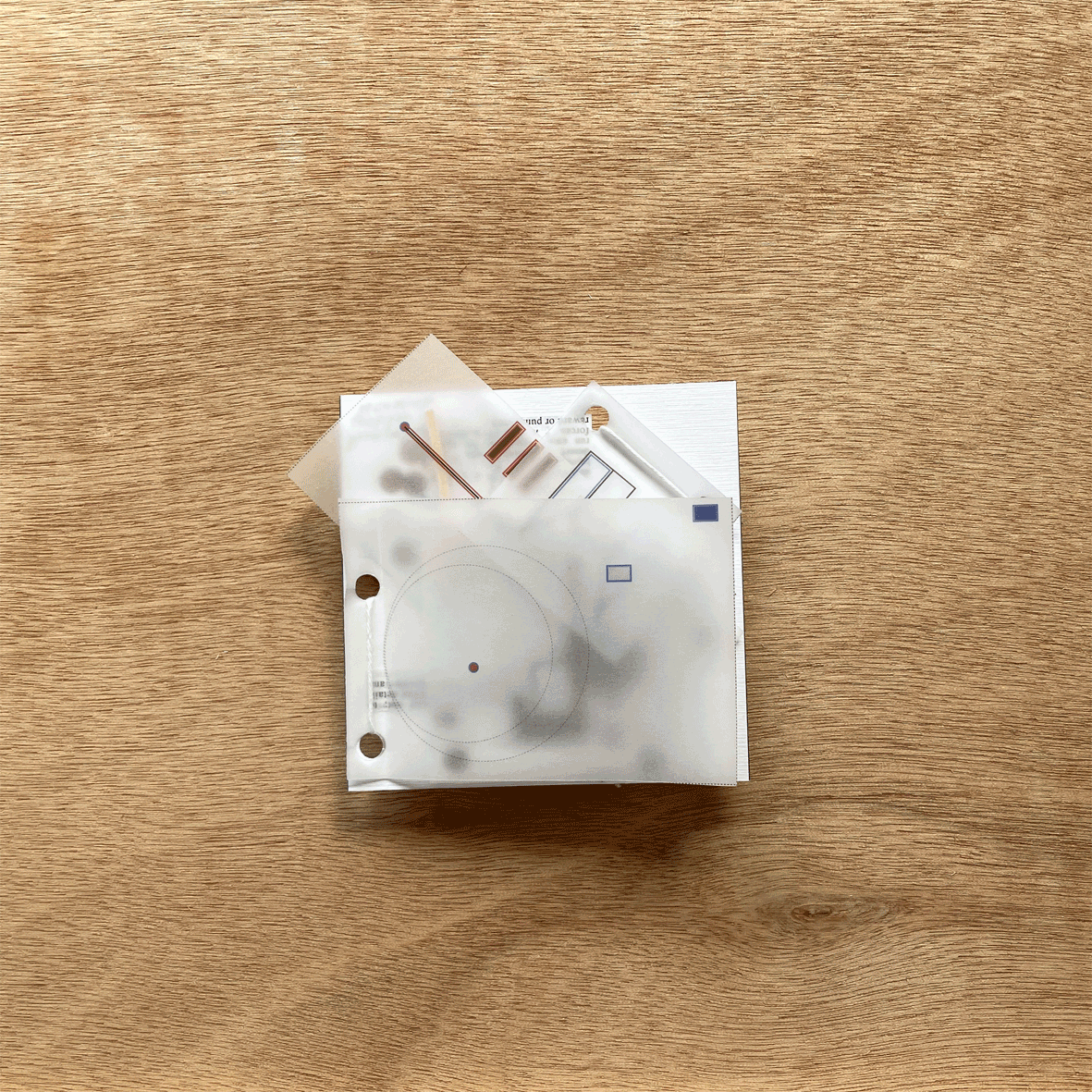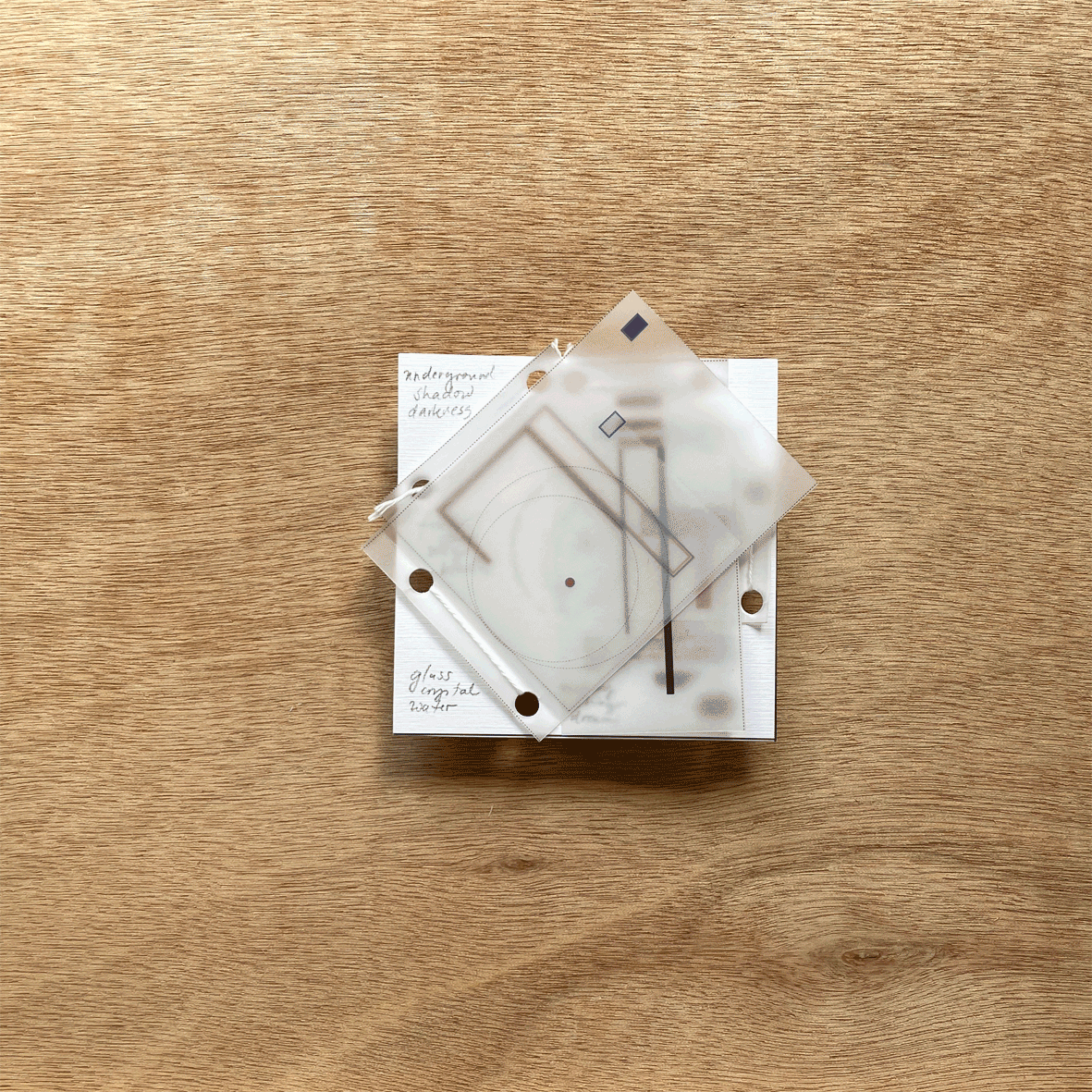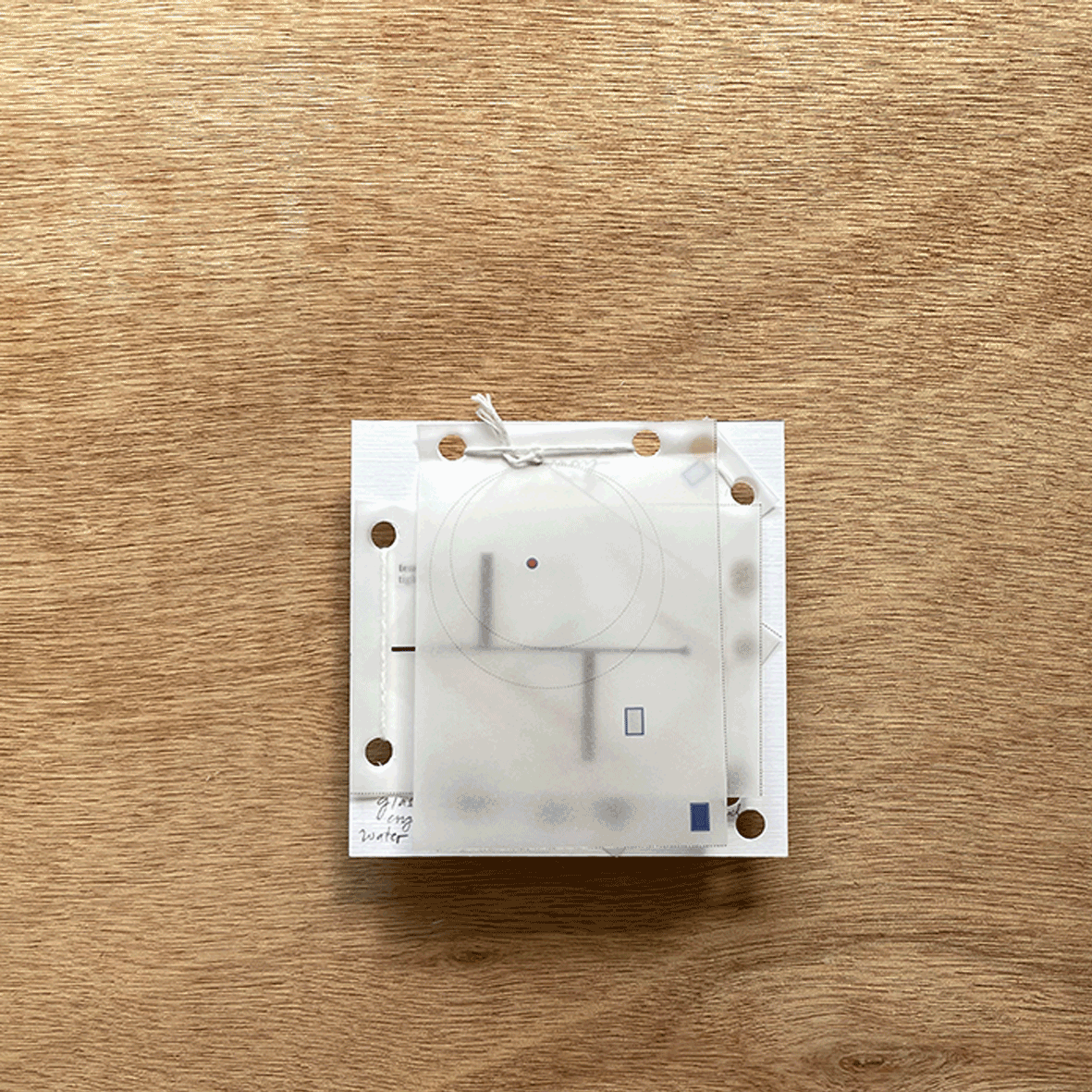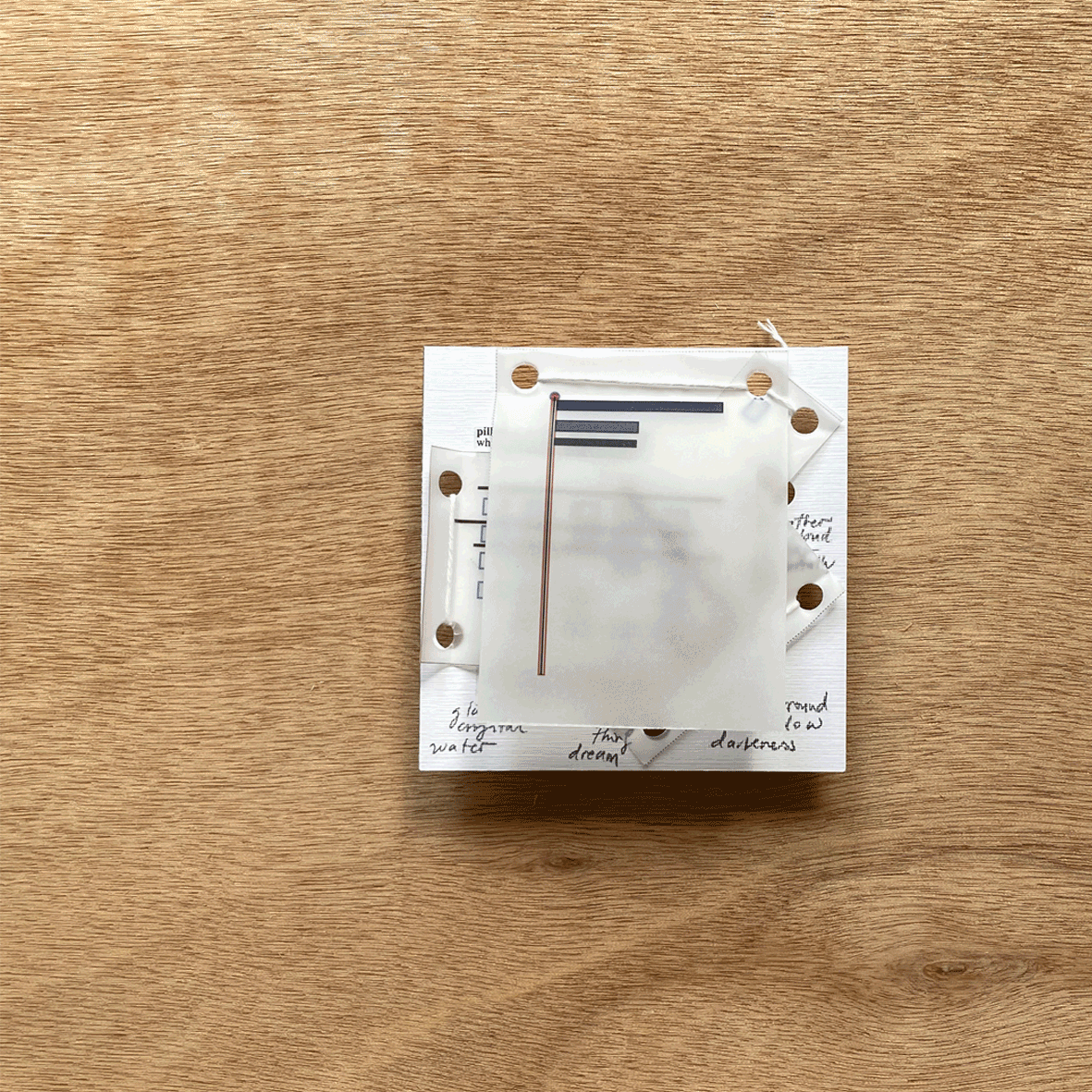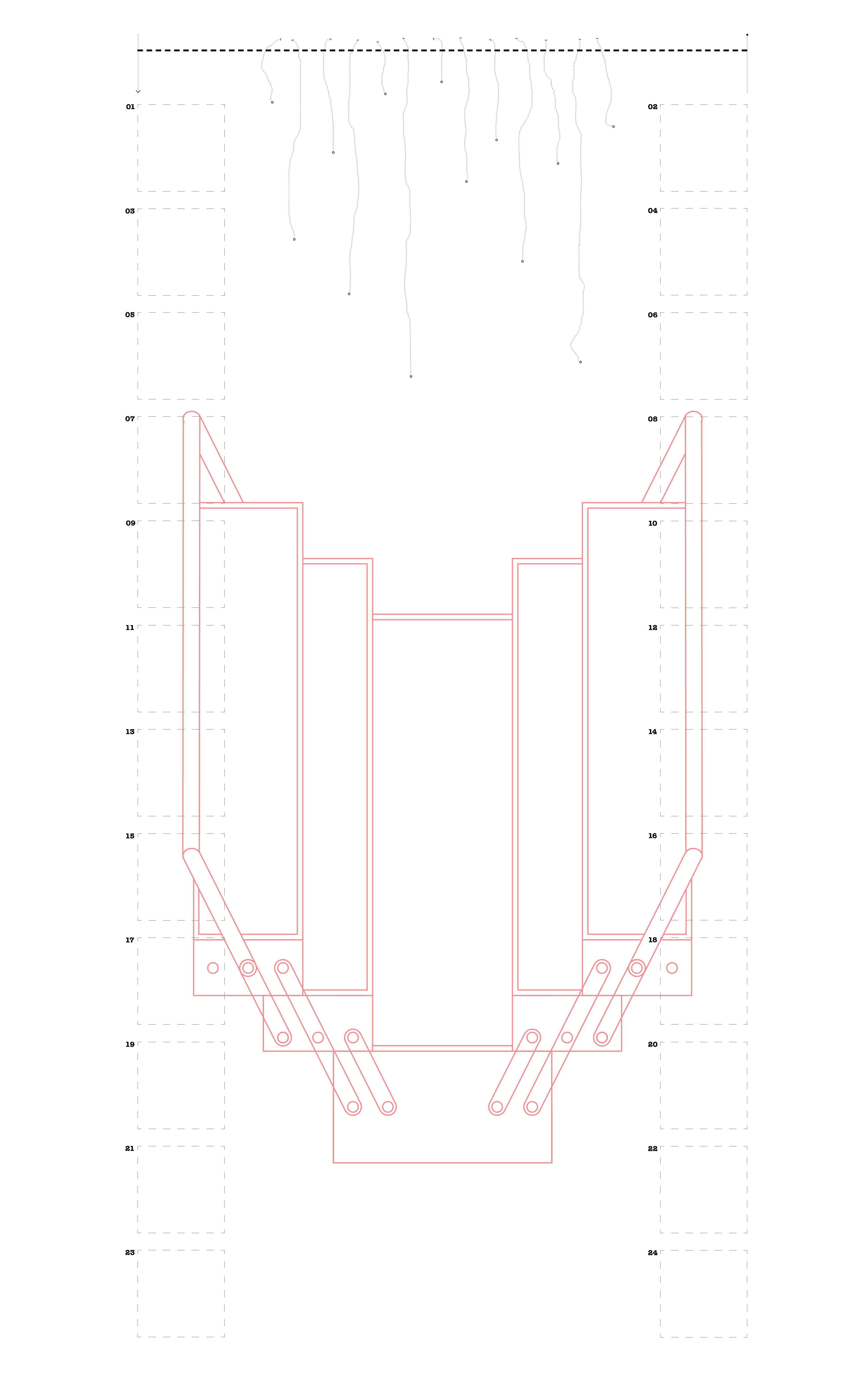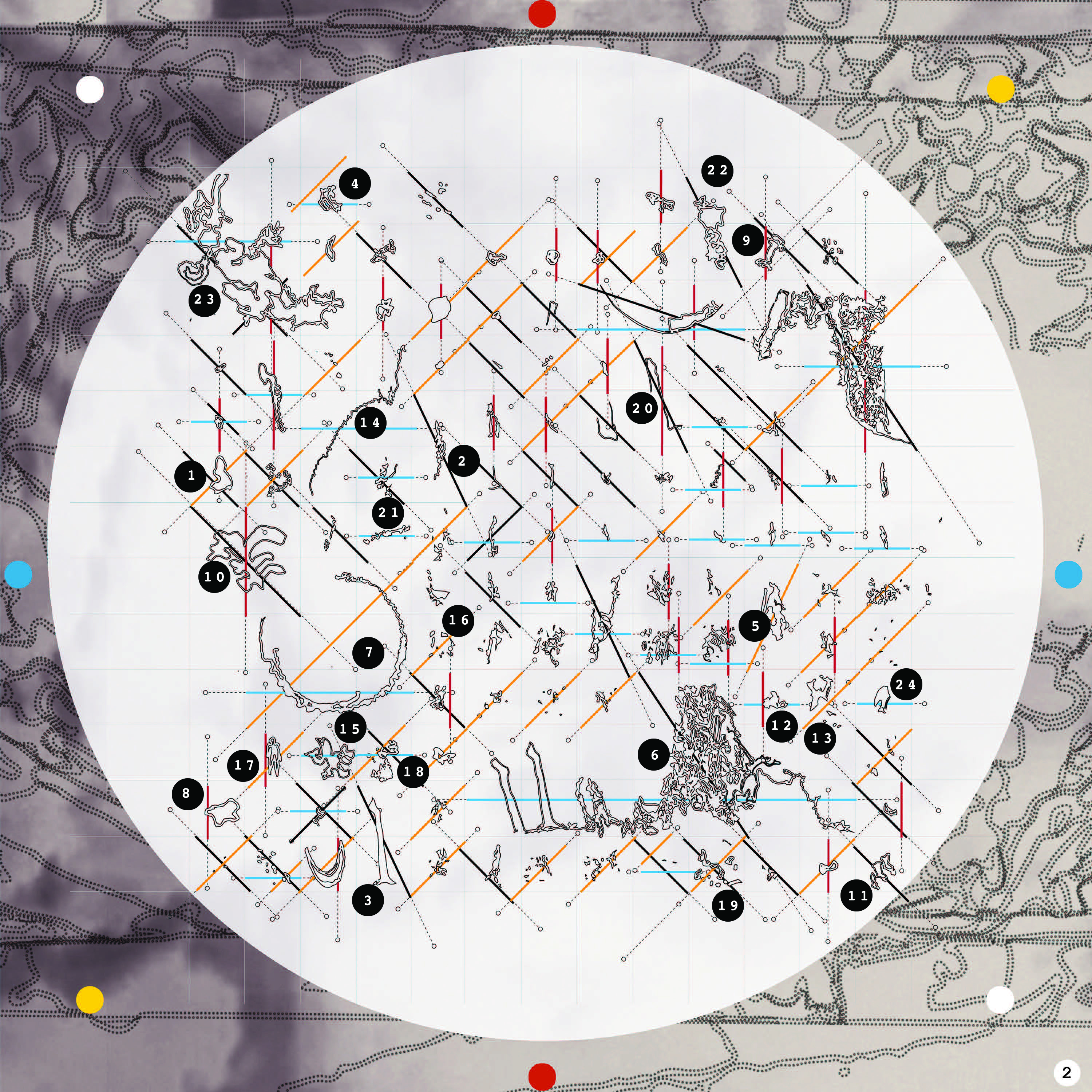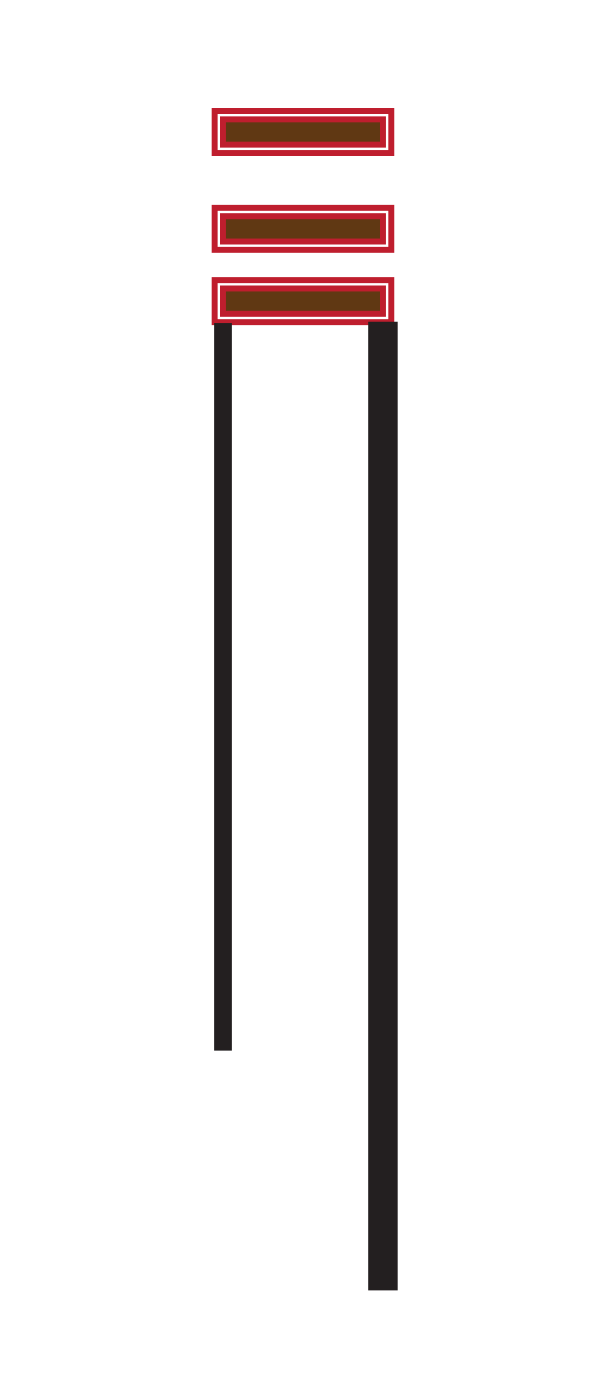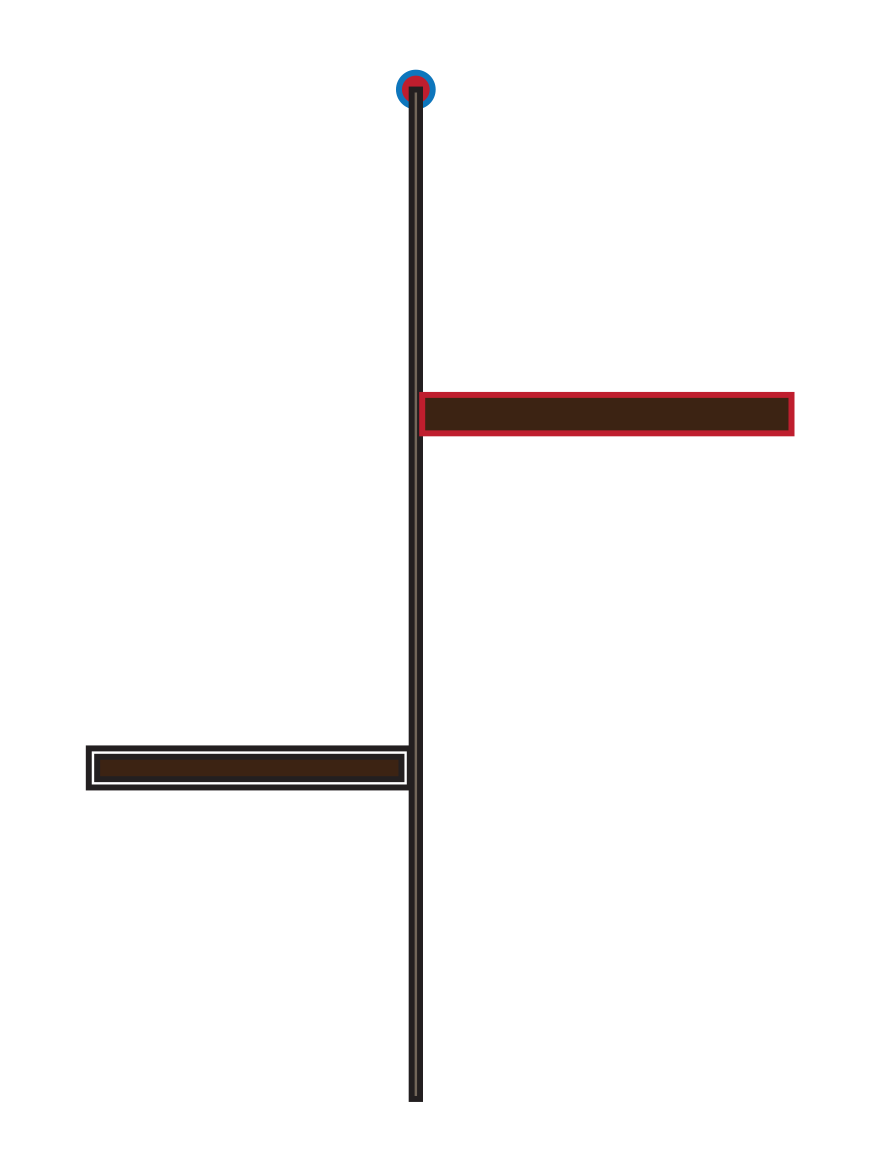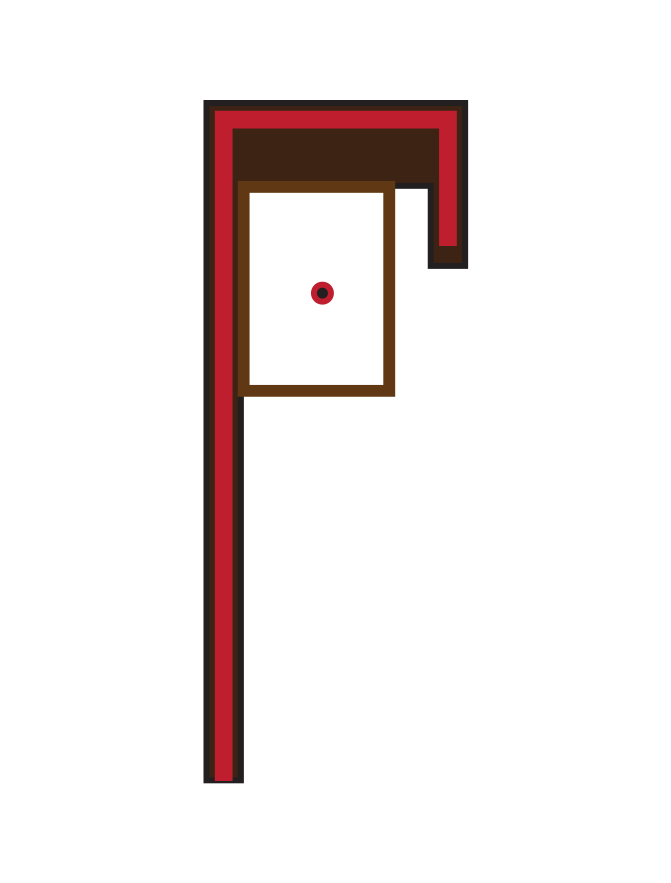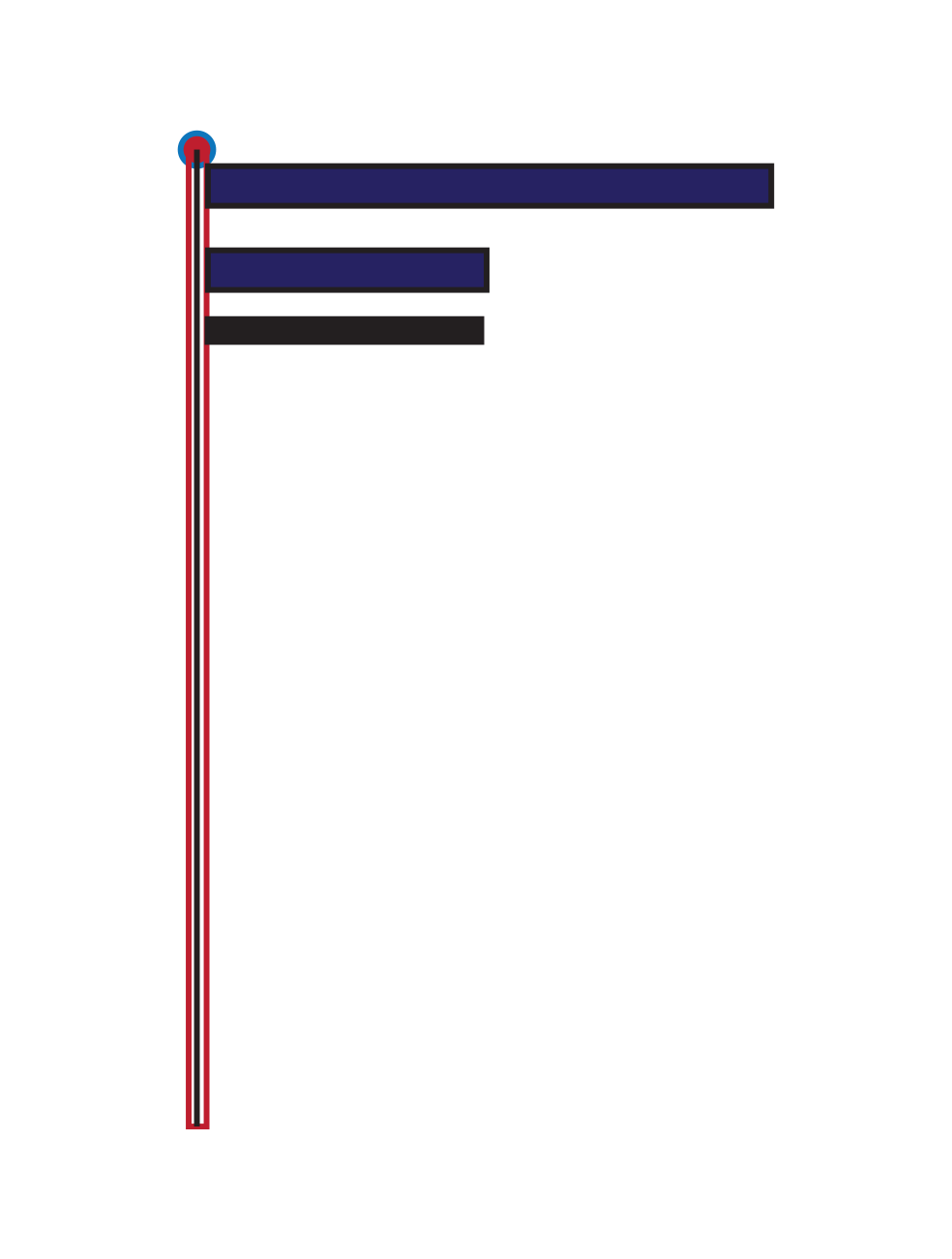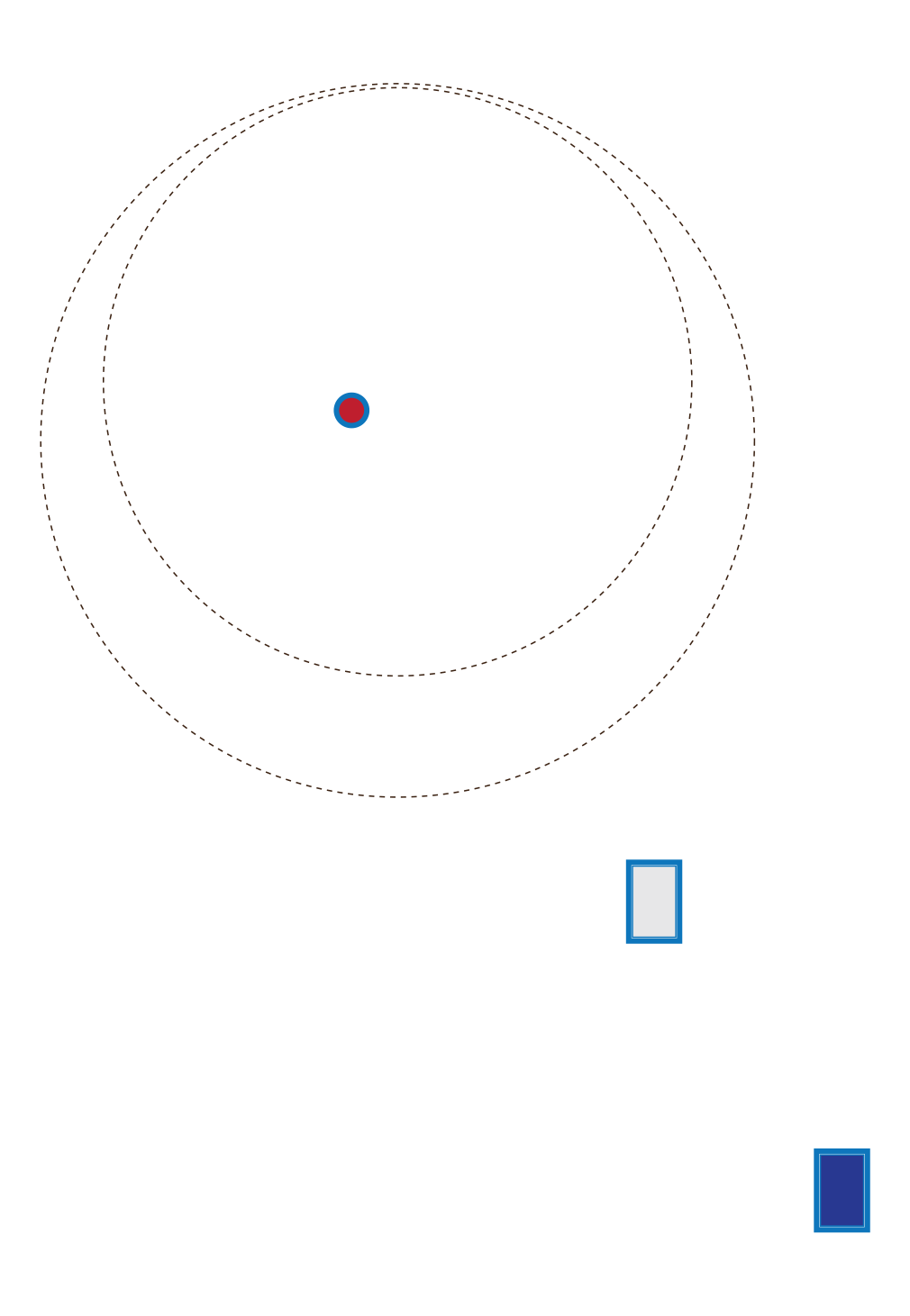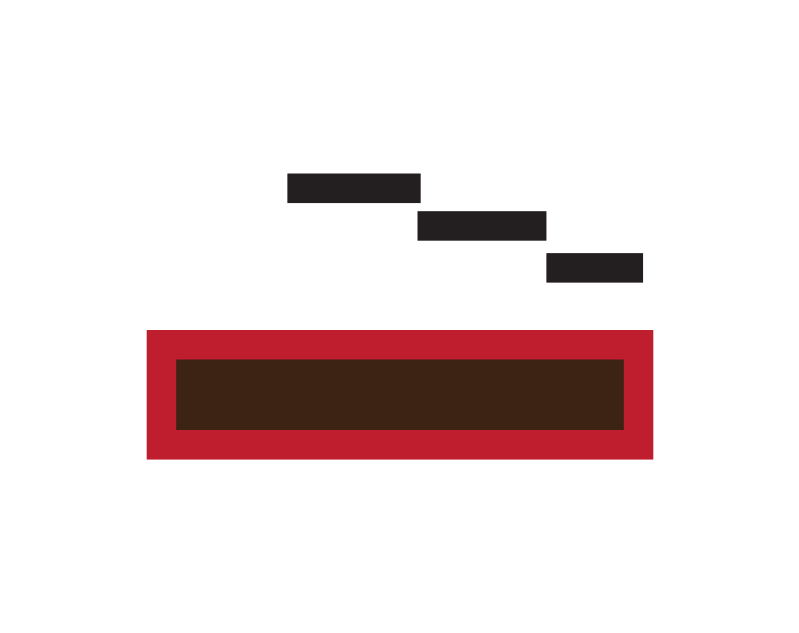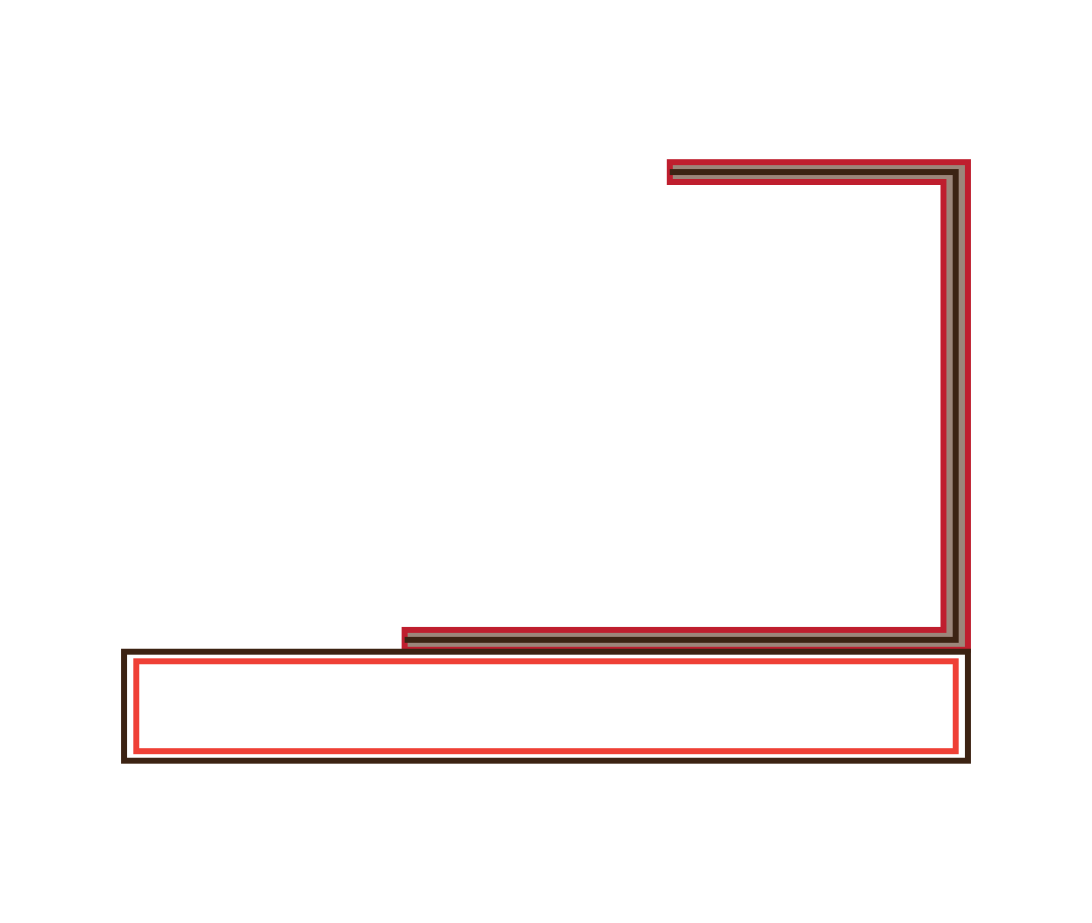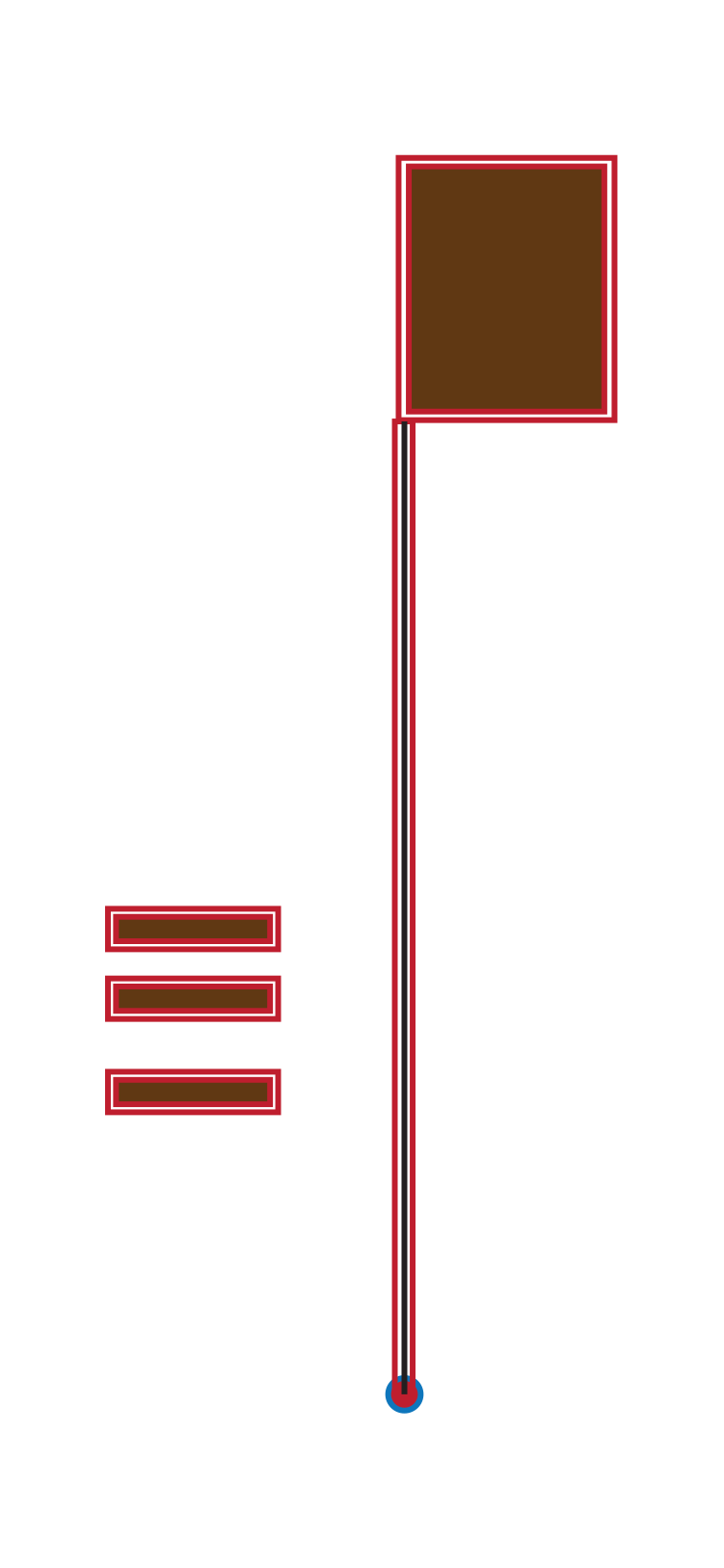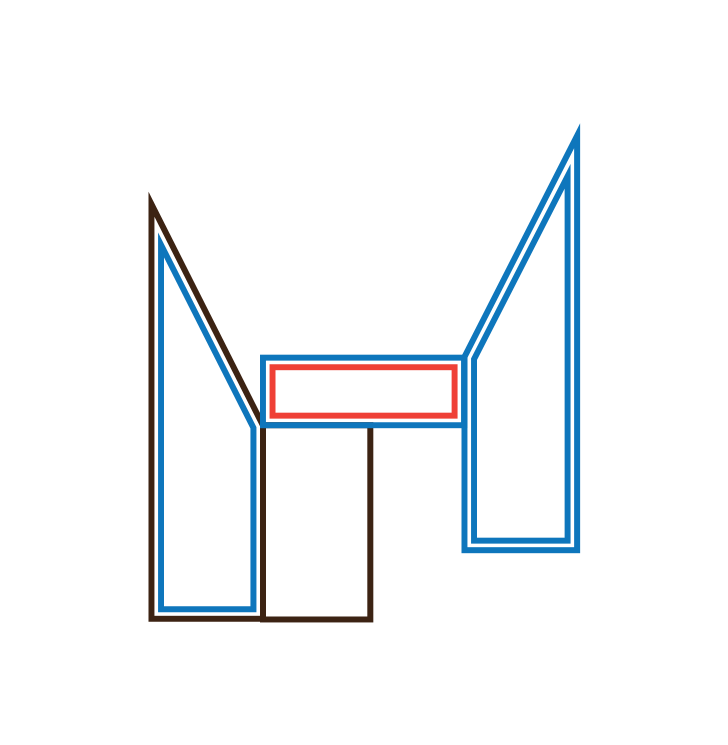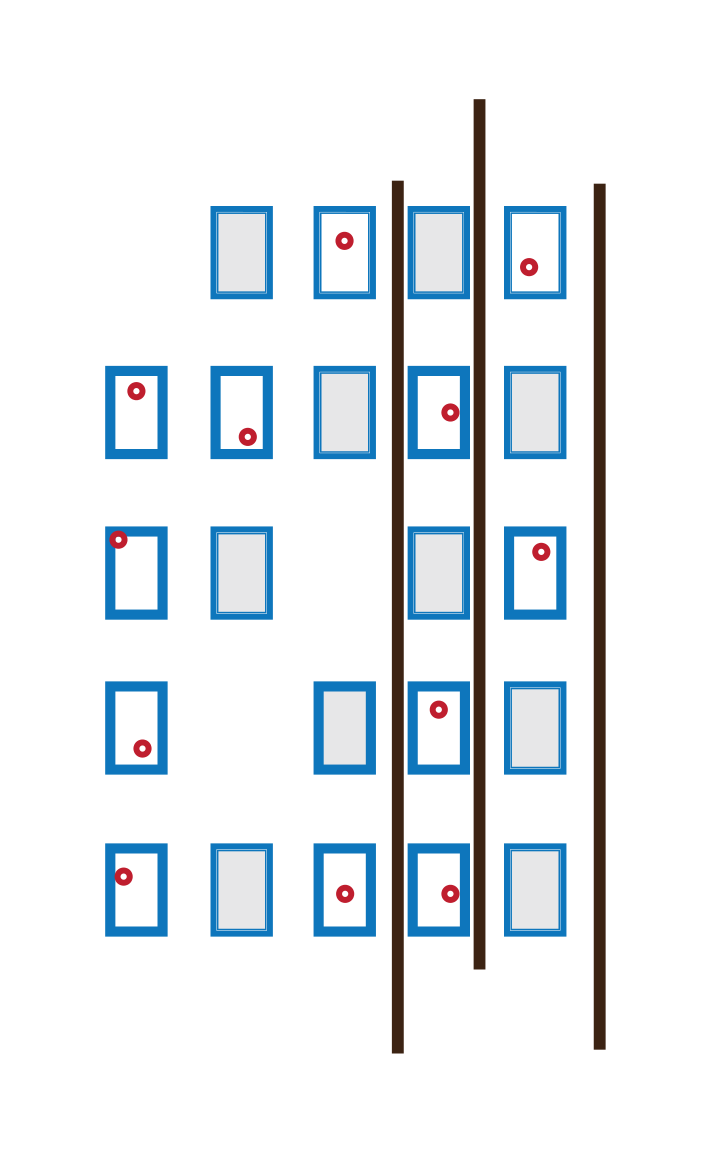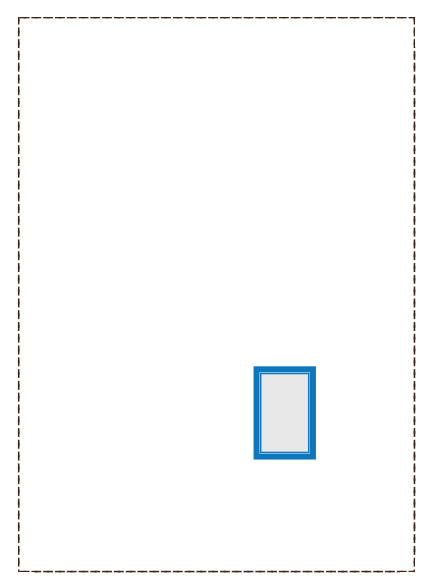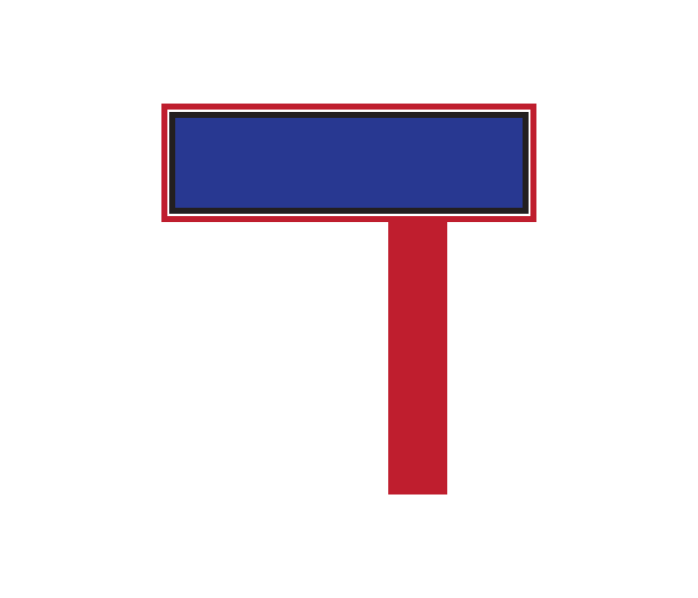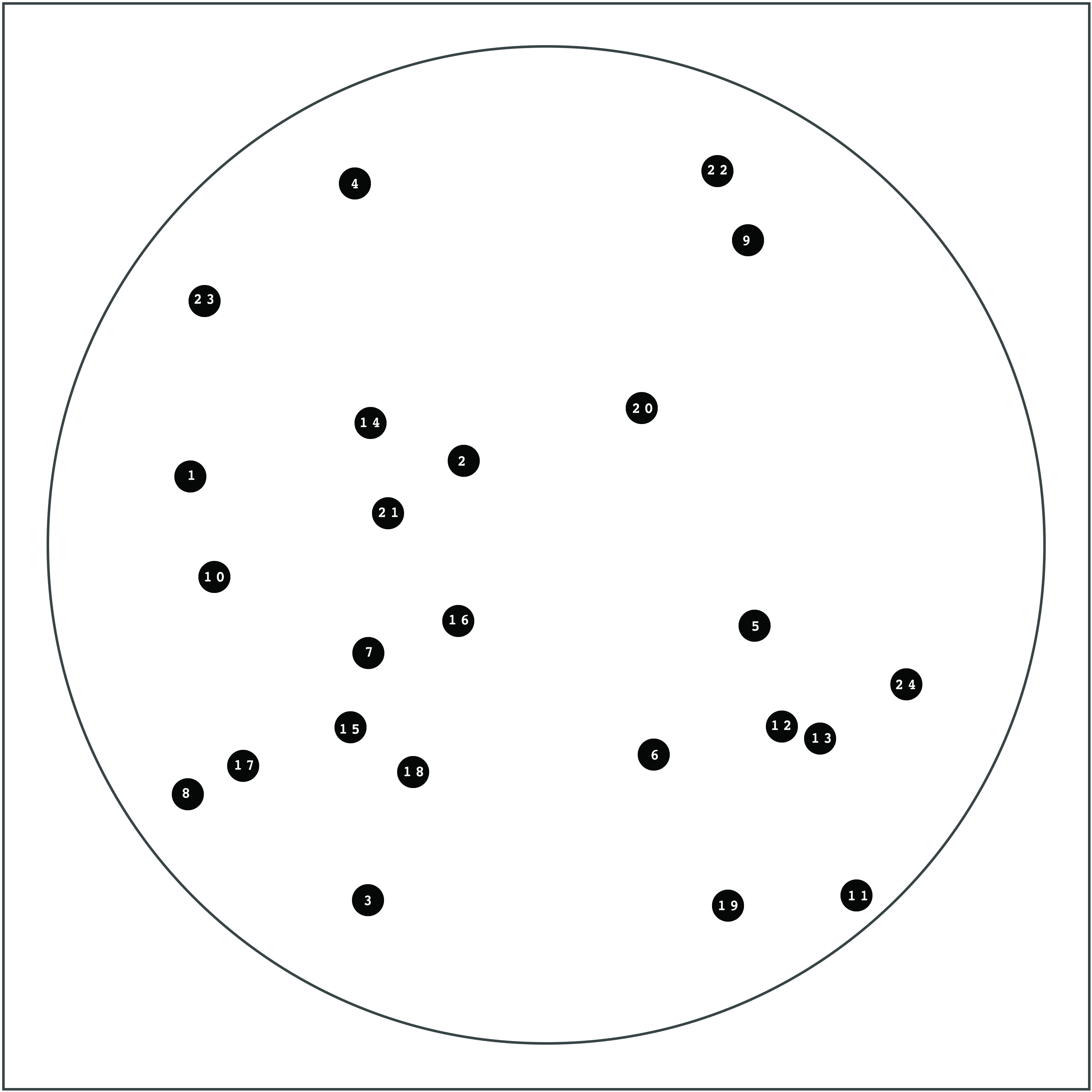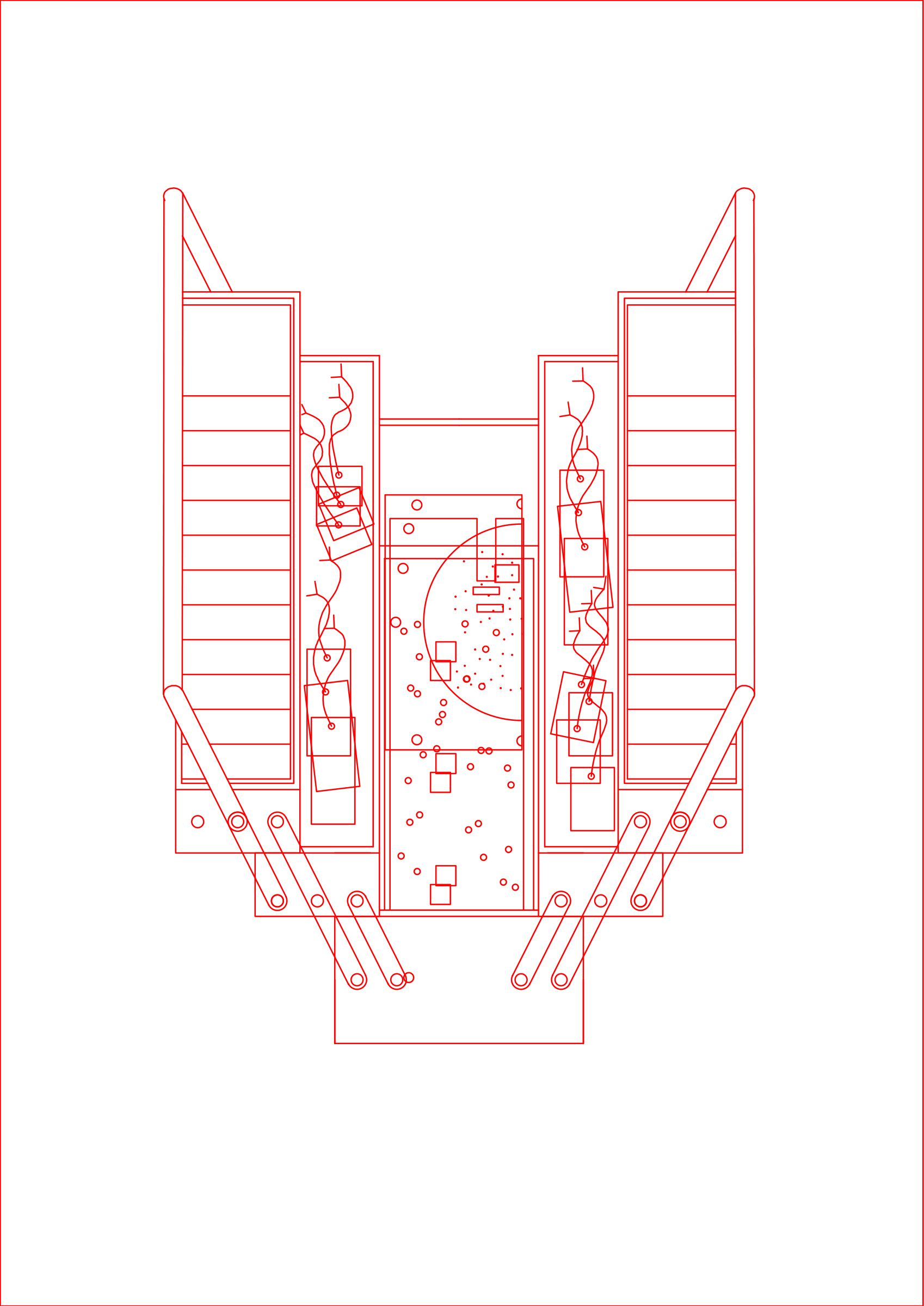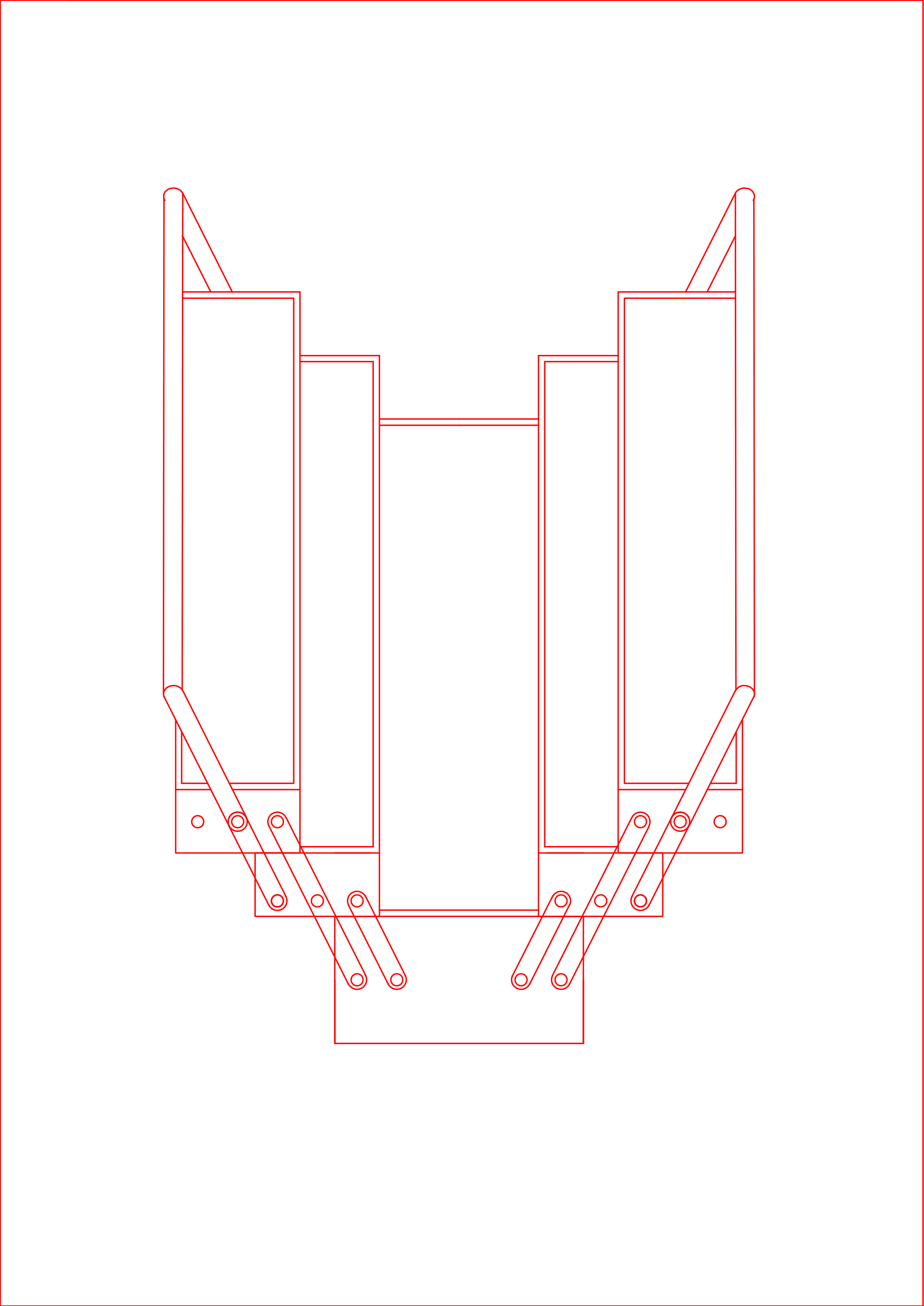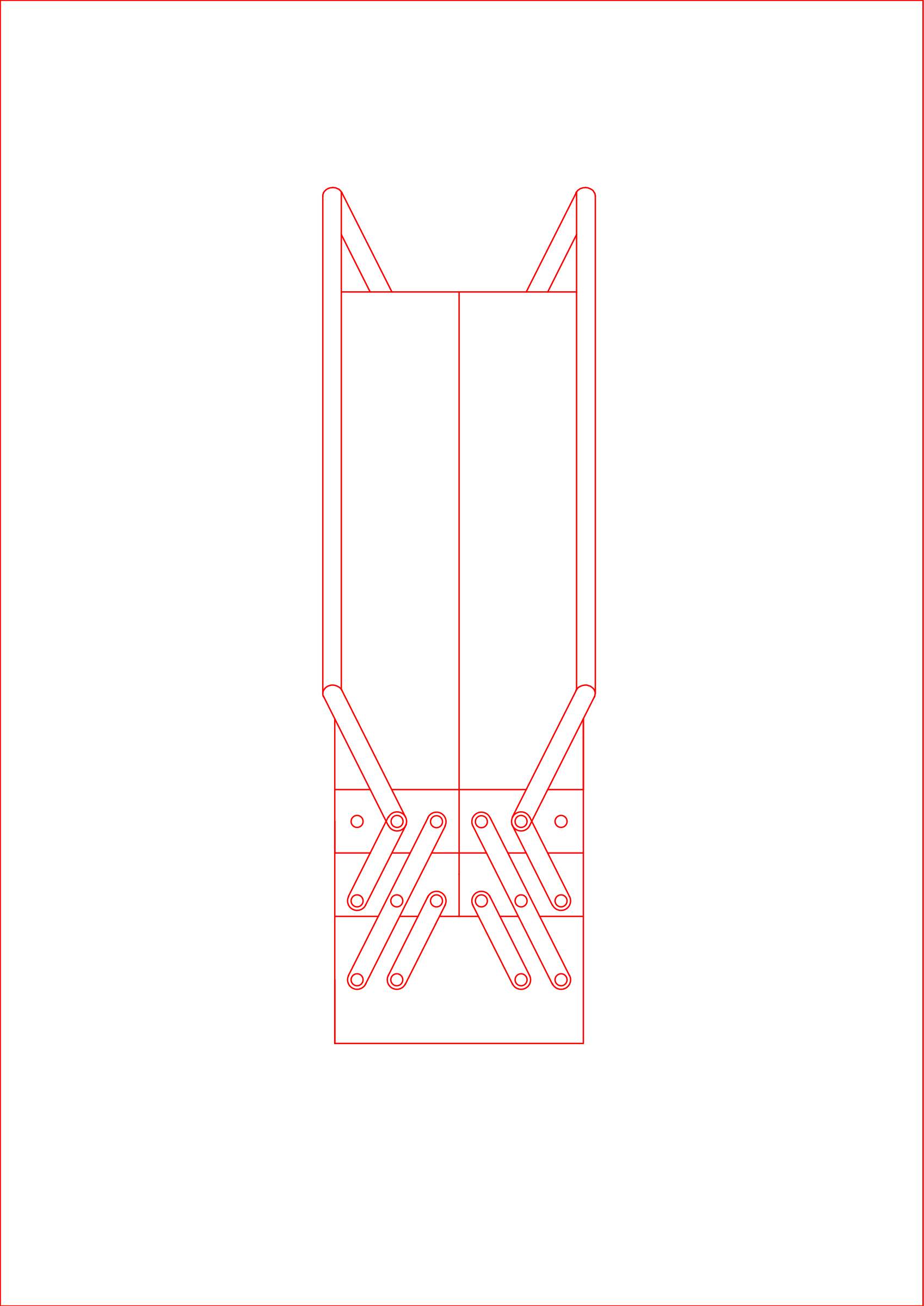 co-dream:
happenings of a home



co-dream: happenings of a home through a cosmological play
proposal for the project presentation & an open-play session





The timeless notions of 'homelessness', 'abroadness' and 'alienation' construct paths for both built and imaginative spaces of desire and dream. The question of the future concerning these notions could be pursued through spontaneous and ambiguous possibilities which can relate to the unpredictable nature of the future. This project seeks to trace these non-discursive possibilities through dreams and desire by offering a position among unpredictables.

In this project, the tactics of fortune-telling as practices of hermetic reading and narration are adopted in the form of a cosmological co-play. Thus, these multiple readings come together into a body of multi-layered atlas of potential futures. Within the scope of this cosmological play, the pasts are as equally vital as the futures being potential generators of home. Home evolves into a possibility of grasping the volatile experience of ubiquitous spatial archetypes kneading pasts and futures.


An open play session is proposed to be performed on a digital platform during the festival WIA 2021 around a hybrid architectural model which is generated from both physically and digitally constructed notation-alphabet board. This proposed cosmological play is planned to be an alike architectural happening of an unbuilt home of the players.




>initials:
a cup of coffee and the atlas of the coffee stains (board 1)
four classes of archetypal spatiality indicated by red, black, yellow, blue (board 2)

>in loop:
notation-alphabet of coffee stains (board 2)

>happenings:
section (board 3)
recordings (board 4)

>play session<

>replayable documentations (to be visited on a digital platform)<

This cosmological co-play is initiated through reading and imagining the coffee stains left on the cup as the agency of interpreting the implicit knowledge of spatiality. These stains trigger the excavation of the spatial archetypes from which a possible generative notation-alphabet is derived. Notation-alphabet intermediates between the interpretation of the archetypes and constitution of potential hybrid sections.

Hybrid sections acquire a feature of being a generator of instant experiences among the multitudes of atmospheric possibilities. Even a single section contains a poetic gathering of spatial manifolds as a catalyzator of imagination. Thus, these sections are non-representational where it does not result in one ultimate signification. Hereby, it is the "unbuilt home" itself which is sought after. The media of the embodiment of this "unbuilt home" are drawings conceived in playfulness.

The project consists of four drawings: The first drawing is an atlas of the initial coffee stains. The second drawing is a notation-alphabet derived from the coffee stains and divisions of archetypal spatiality indicated by red, black, yellow, blue. The third drawing is one of the possible hybrid sections. And the last drawing is one of the atmospheric recordings. All these drawings are media of the architectural happening as an unbuilt home which forms the cosmological play and co-dream.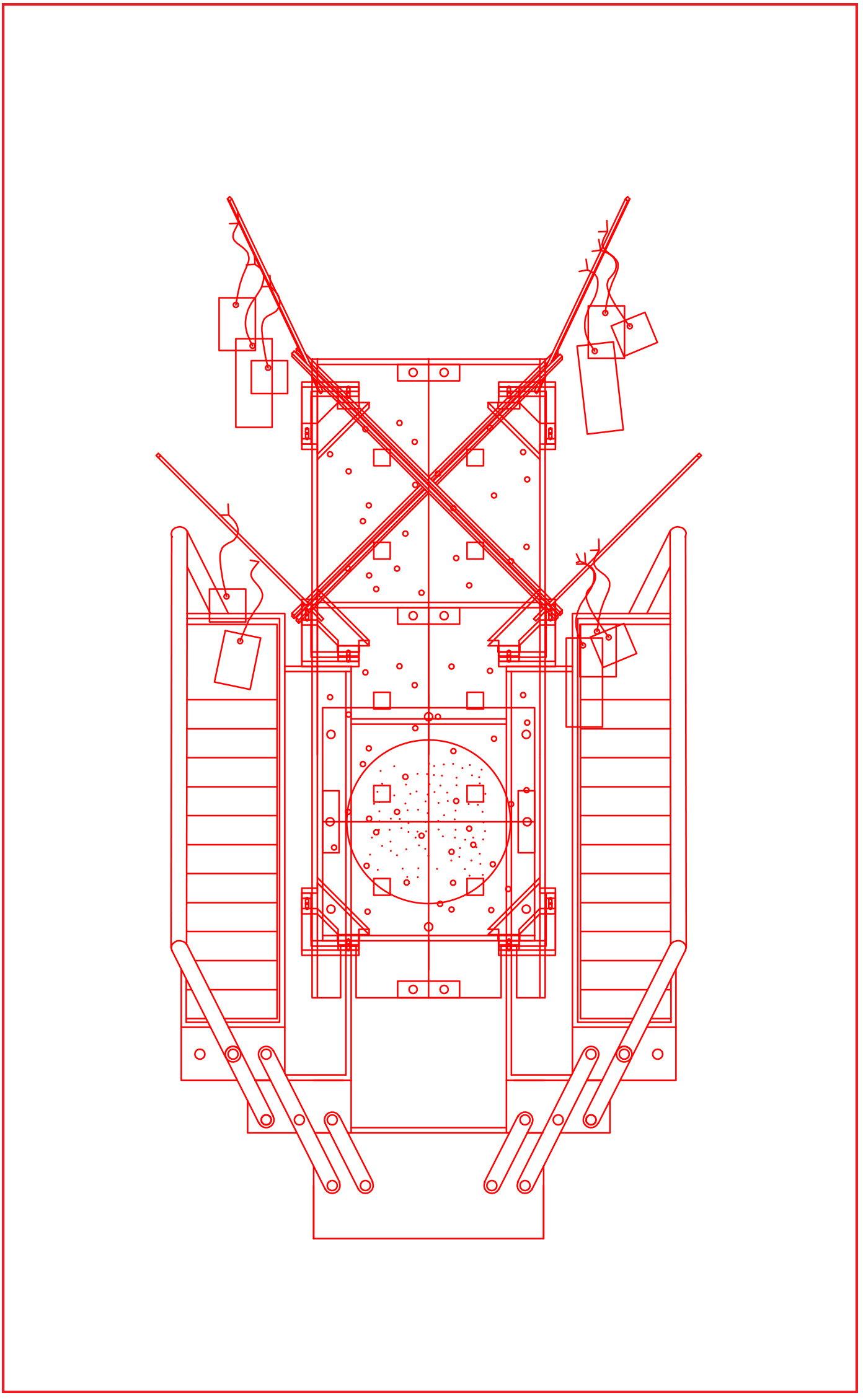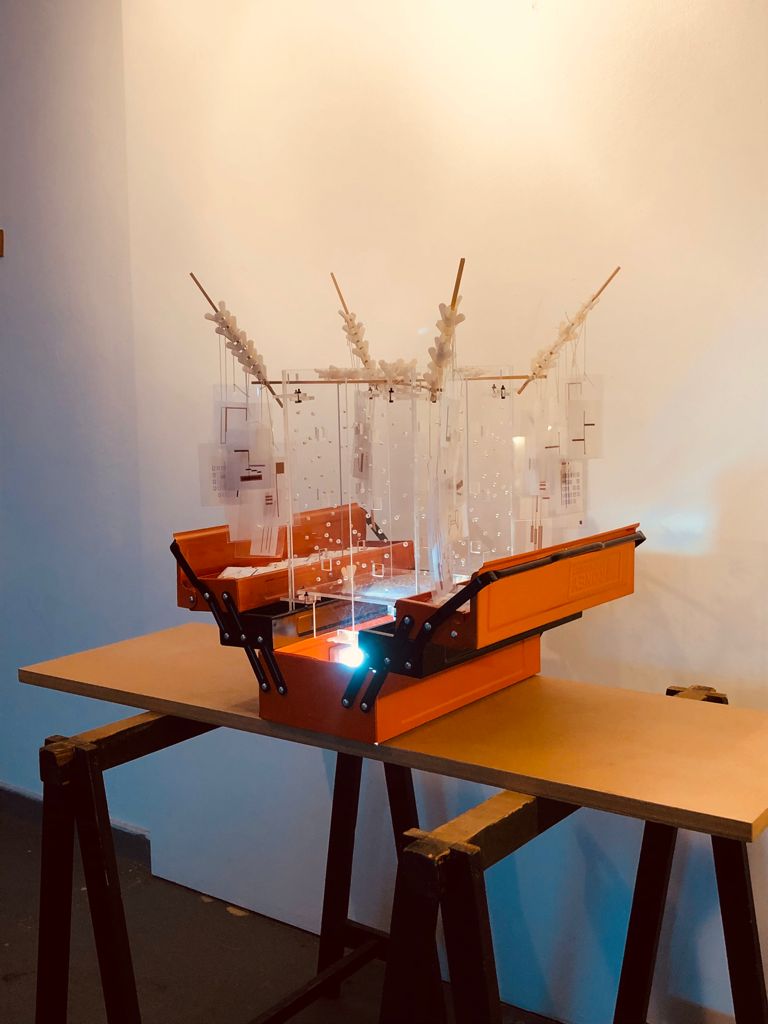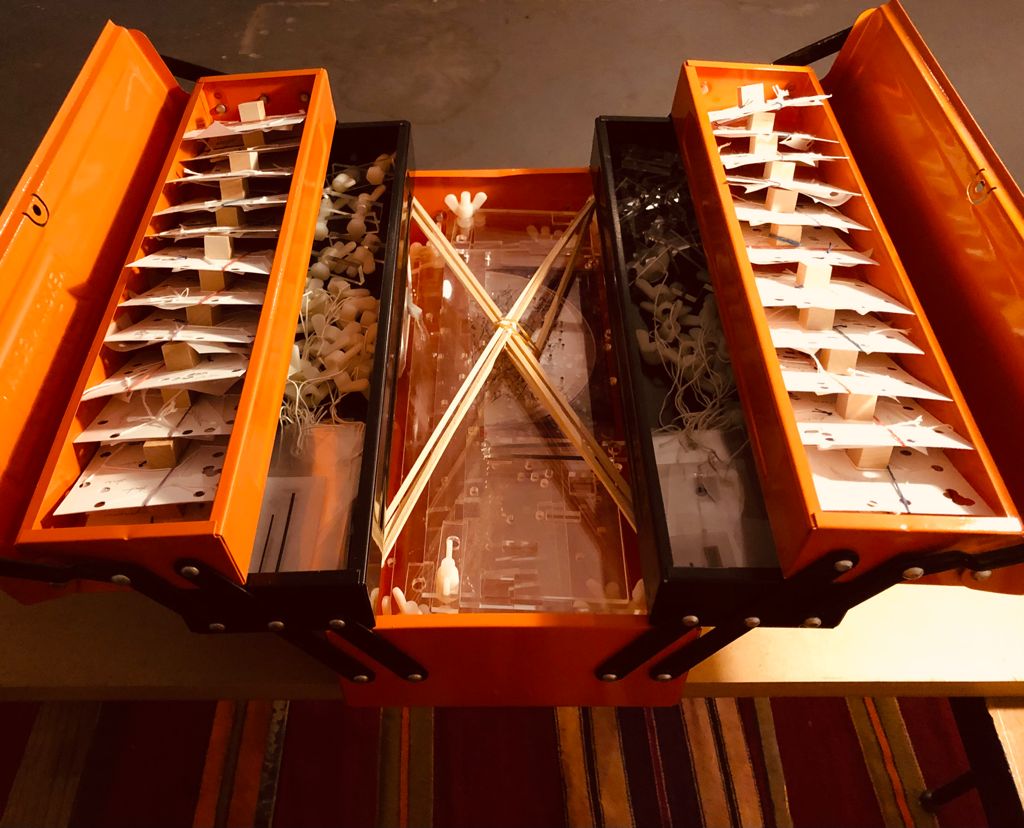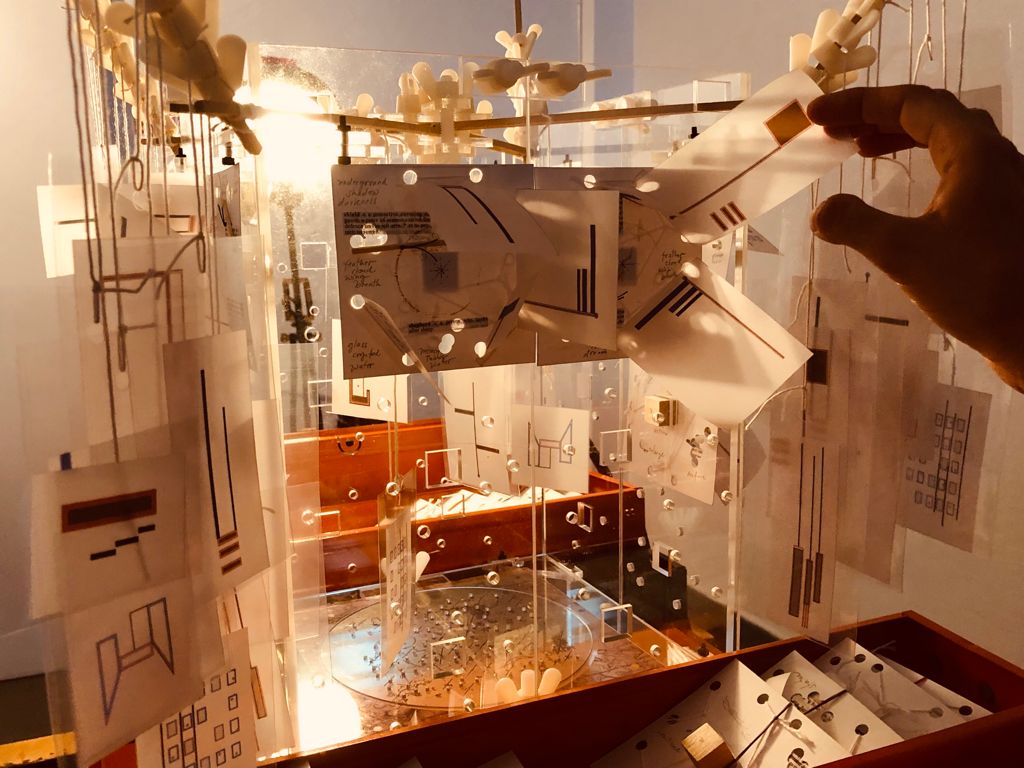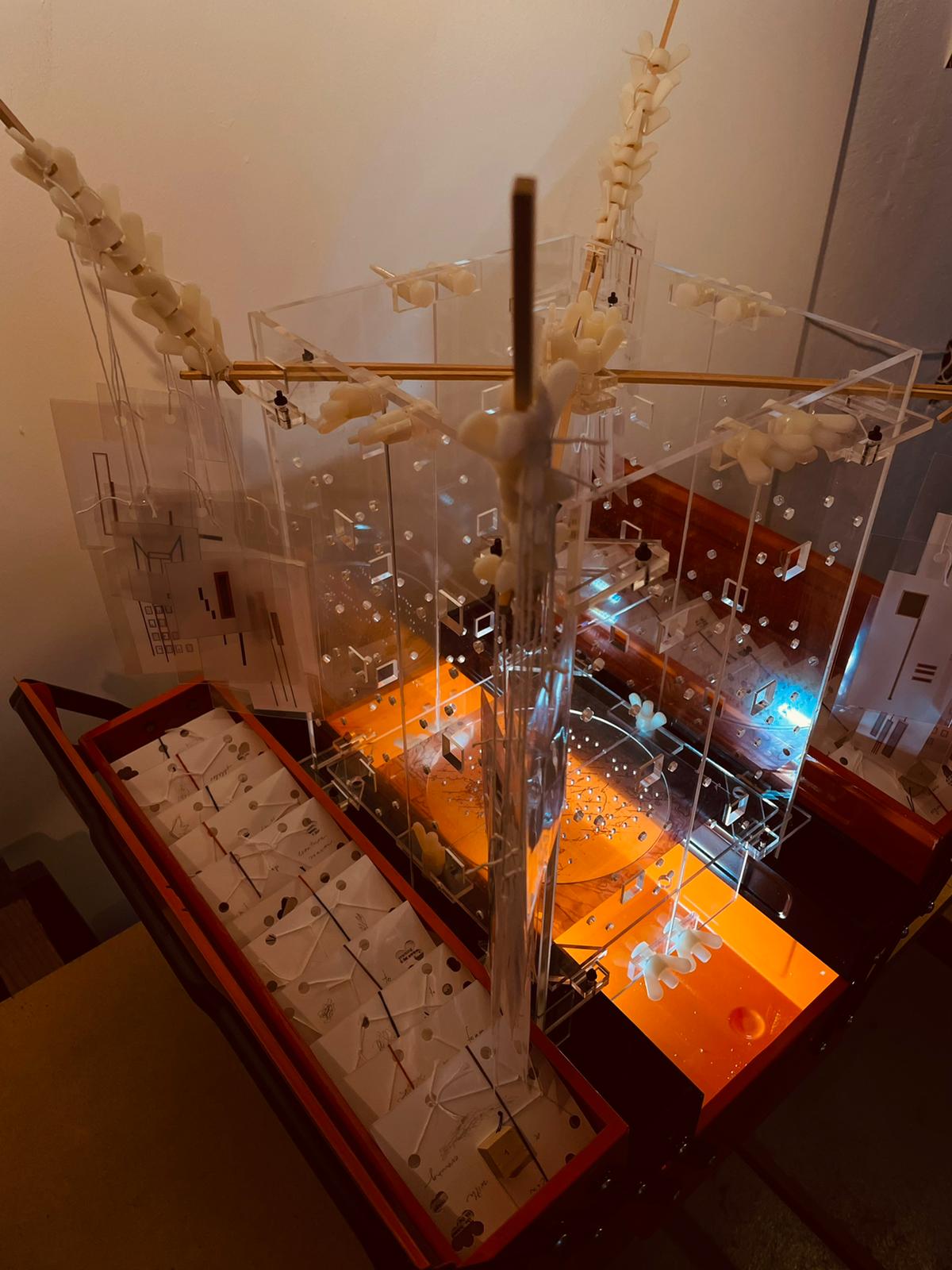 mainpage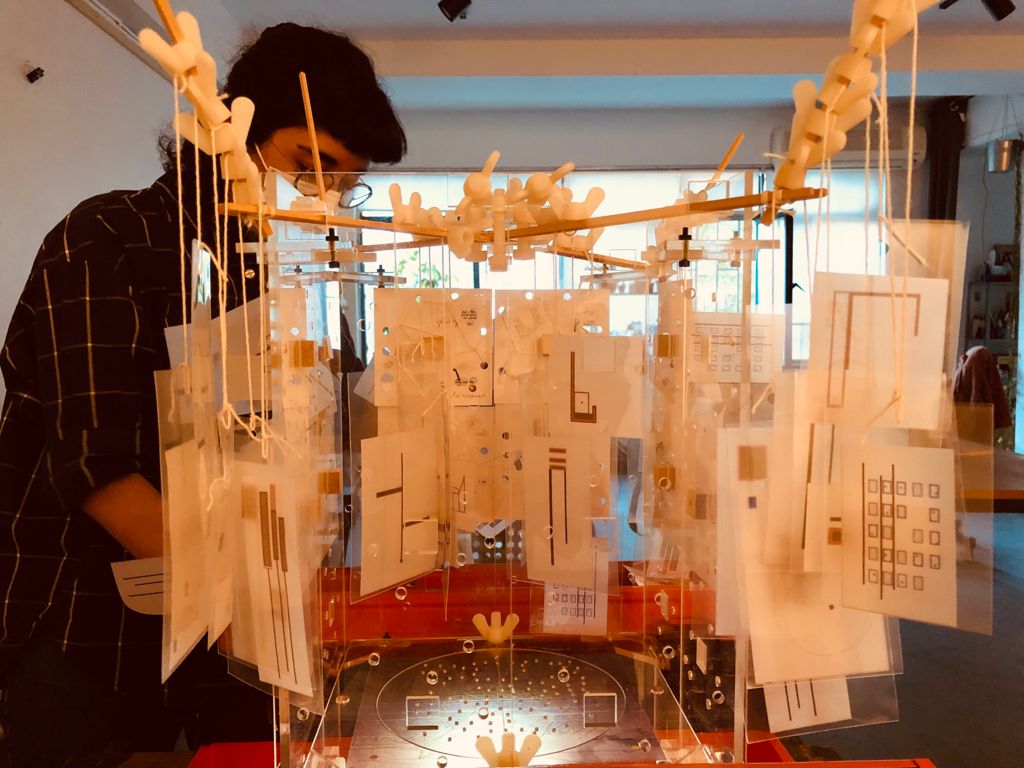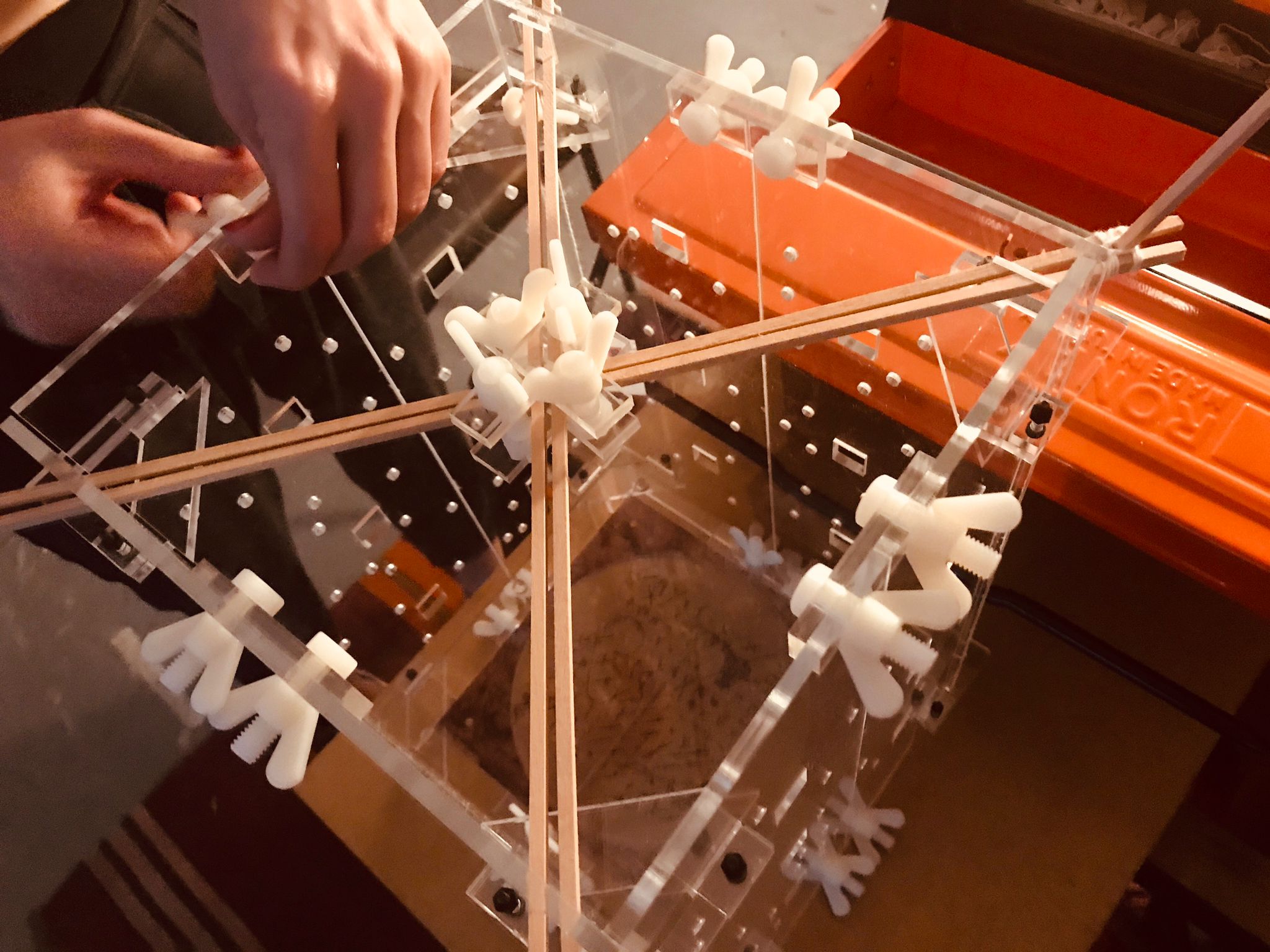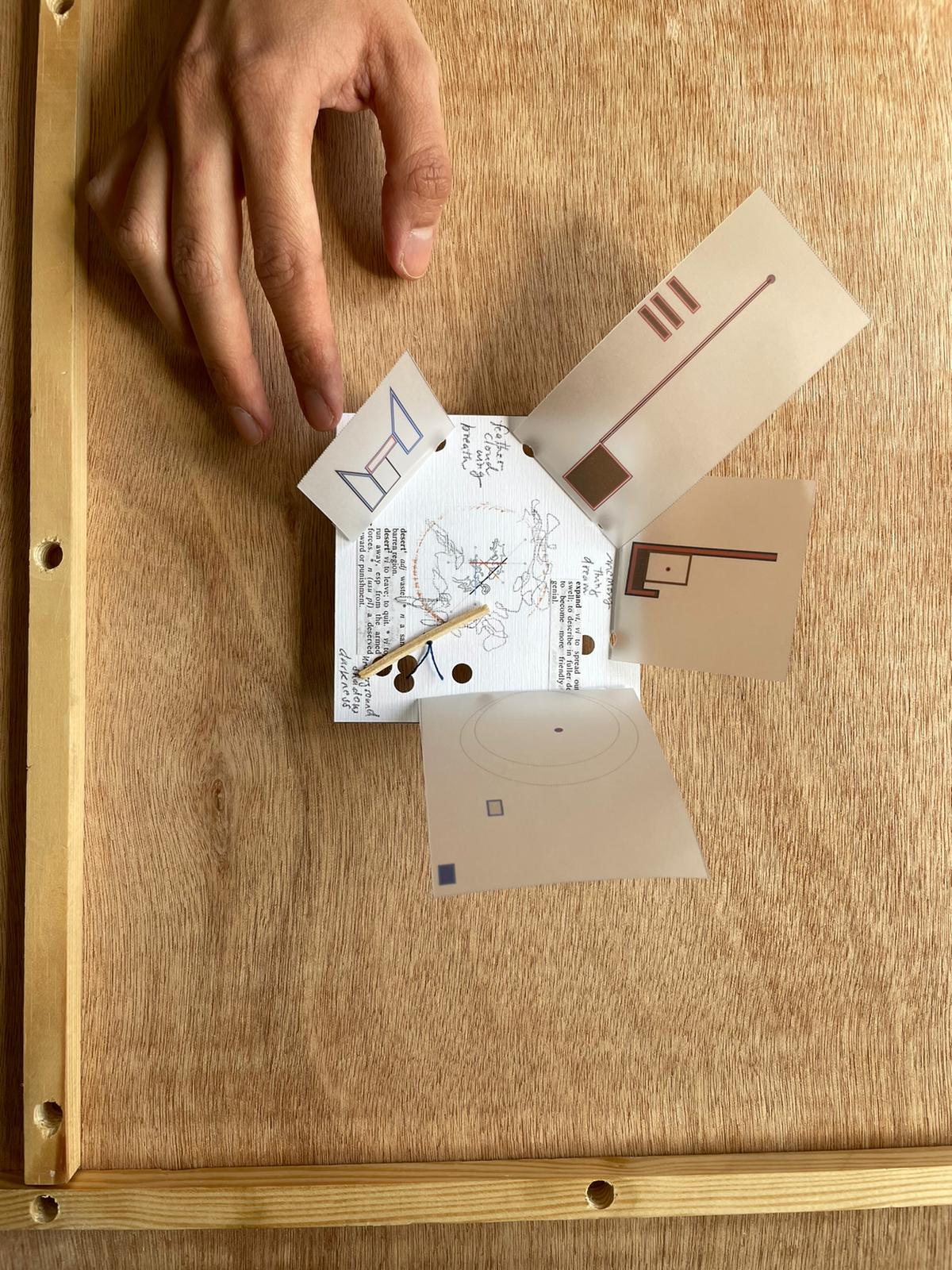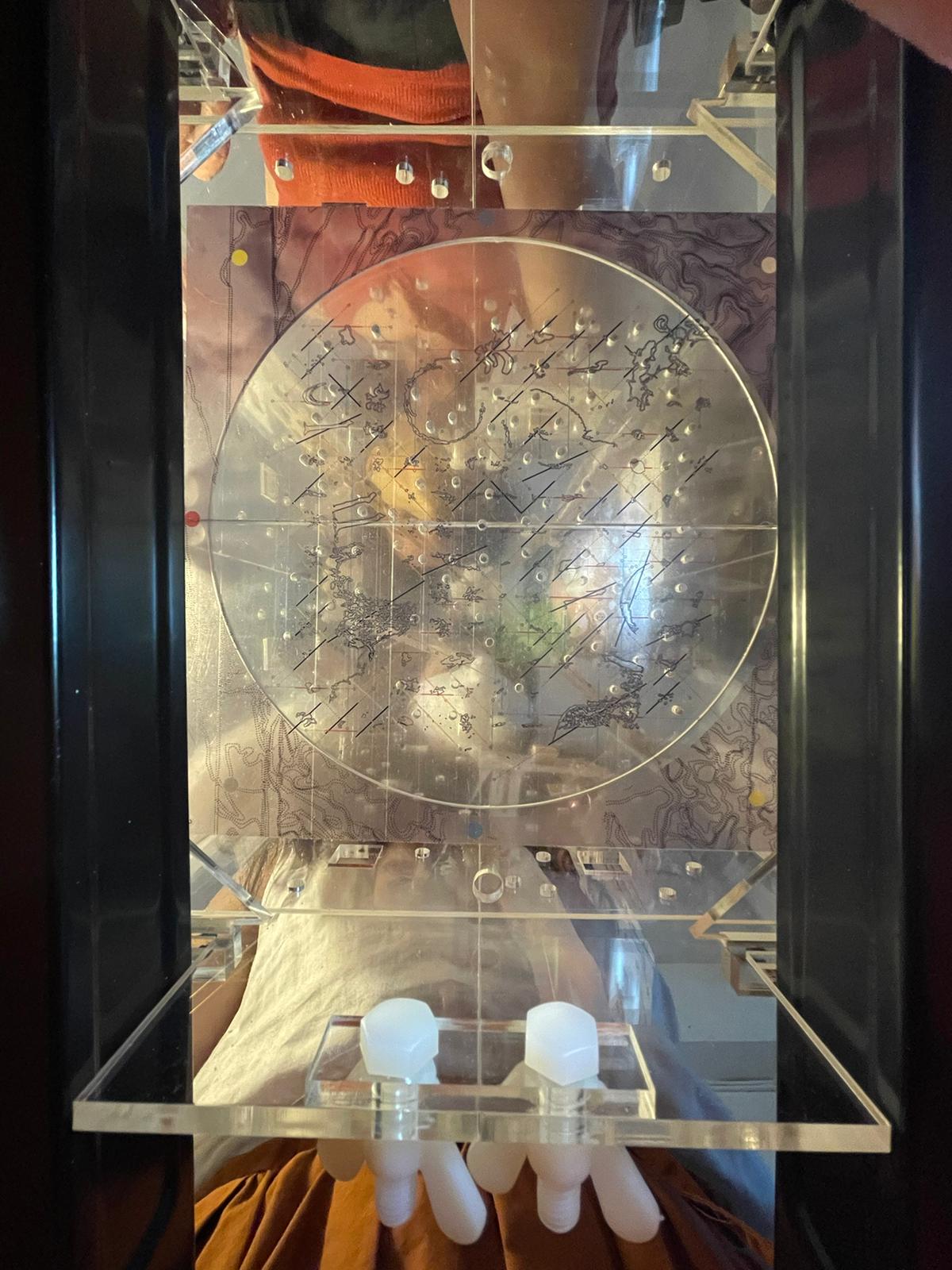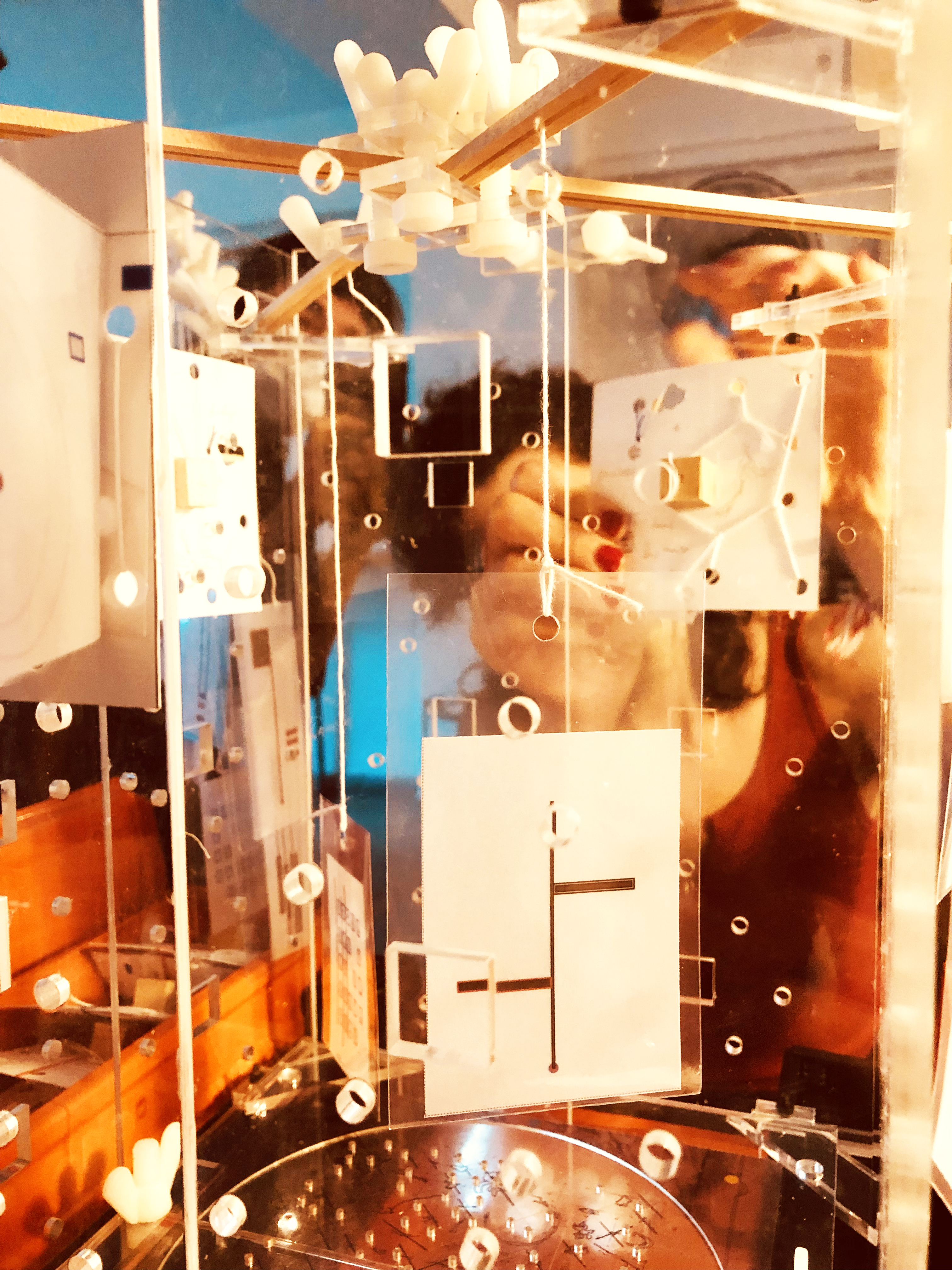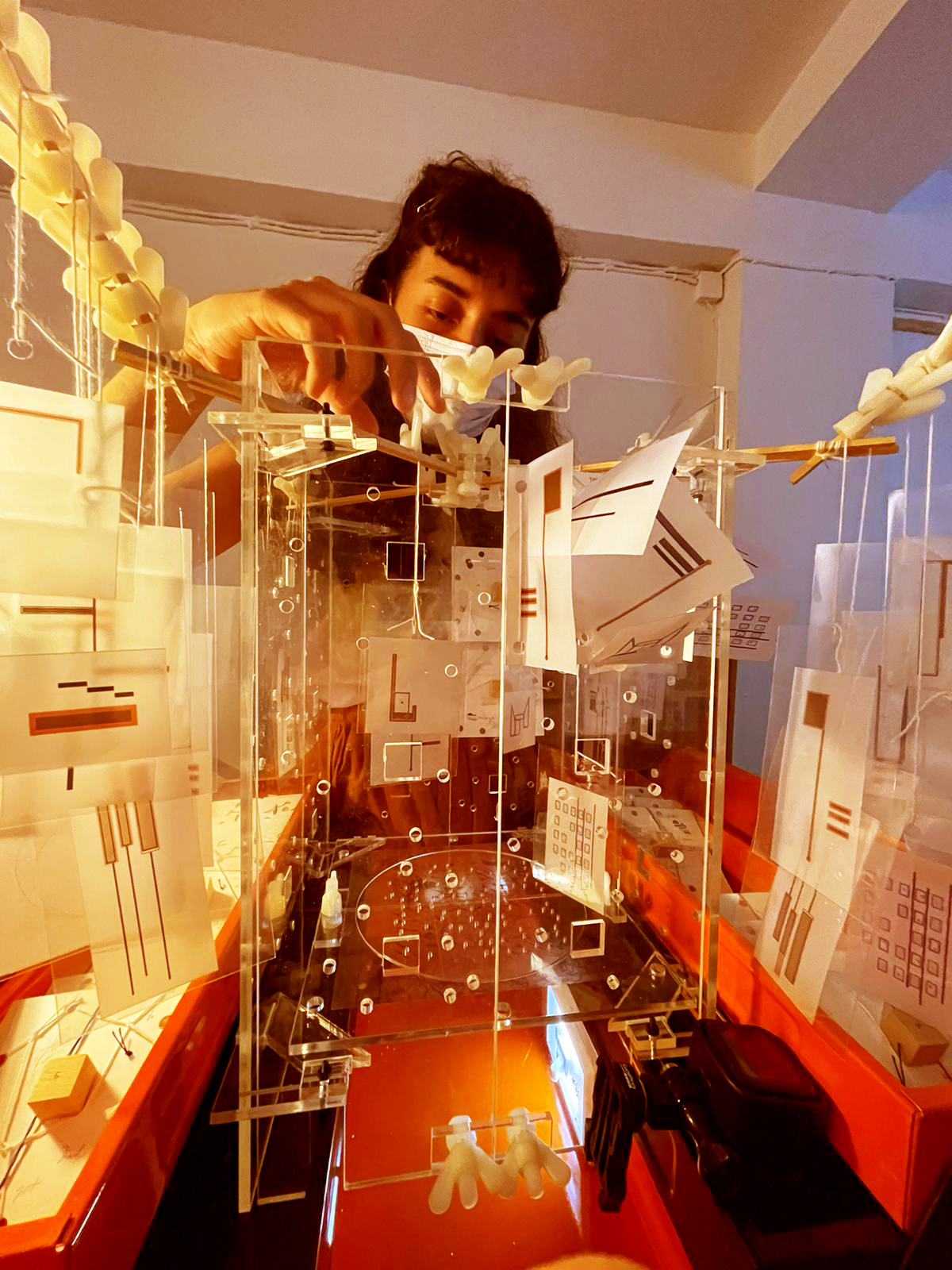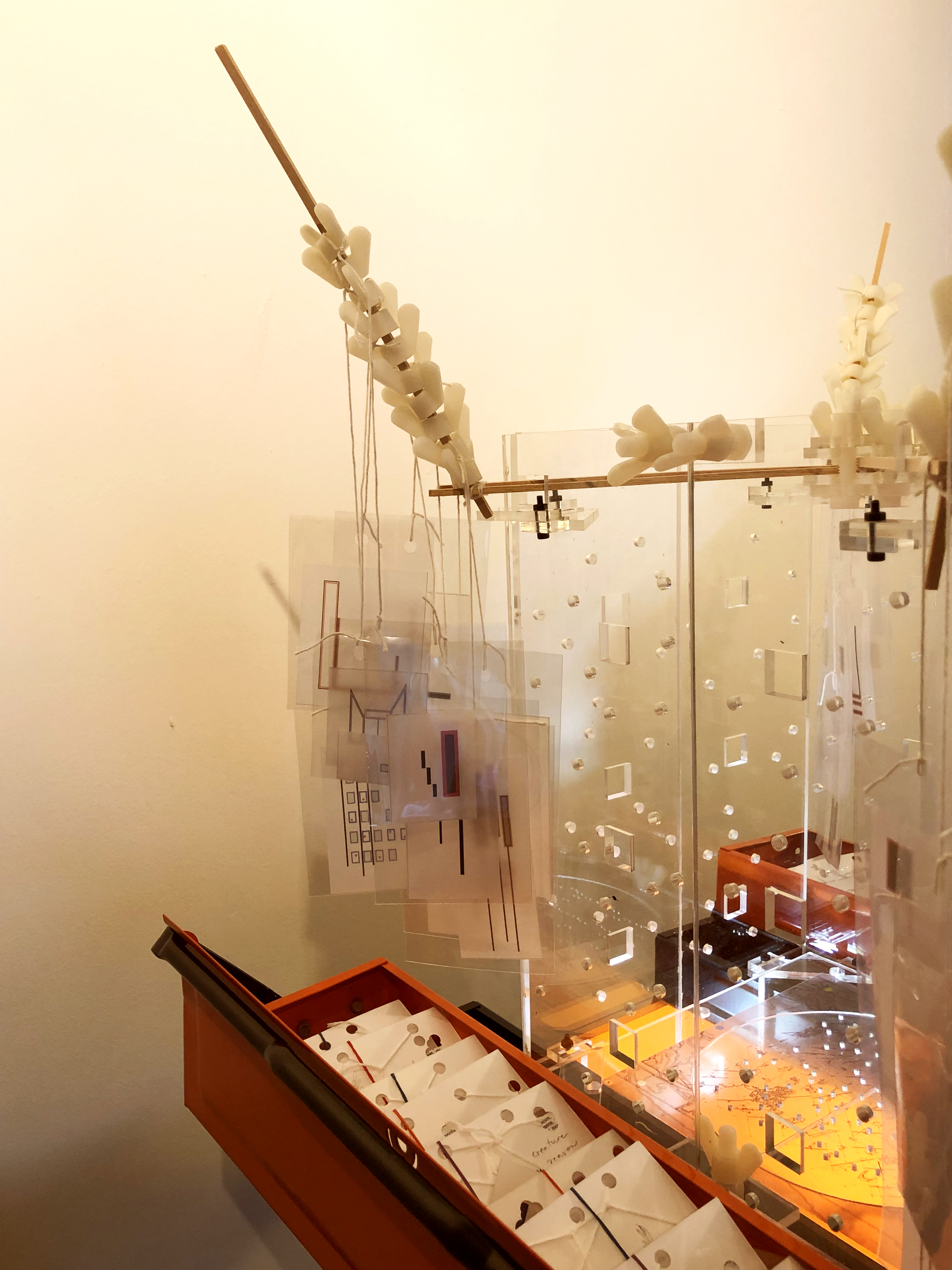 HOW
TO
PLAY?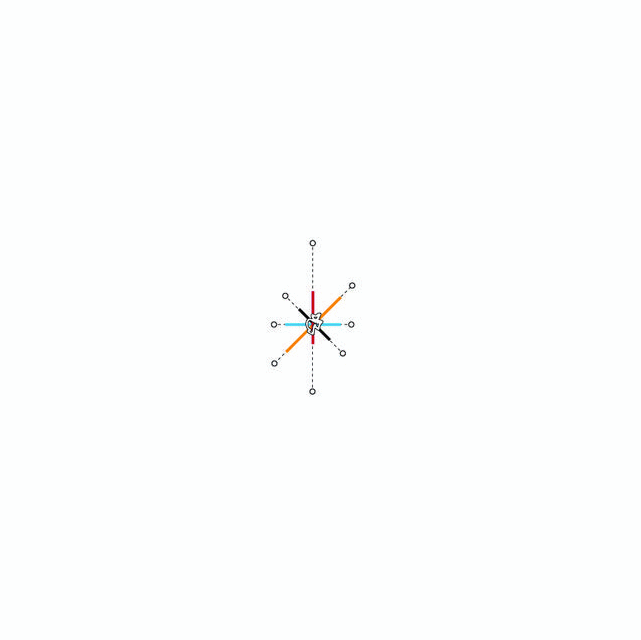 memory, thing, dream
memory, thing, dream
feather, cloud, wing,breath
feather, cloud, wing,breath
glass, crystal, water
glass, crystal, water
underground, shadow, darkness
underground, shadow, darkness


plays &
recordings